David Ezra Stein's Interrupting Chicken has become one of my must reads for back to school. The kids enjoy the easy to relate to story and quirky illustrations and it is also a great way to start a friendly conversation about interrupting.  I saw a wonderful idea on Kim Adsit's blog 2 years ago that has really been helpful to me in cutting down on chattiness & focusing on being good listeners in my students.
Check out her post (it's full of great ideas!) and look for the section about Target Behaviors.
Click the pictures below for some fun freebies I made to go with this story as well as to get  your very own interrupting chickens to use & hopefully curb this annoying behavior!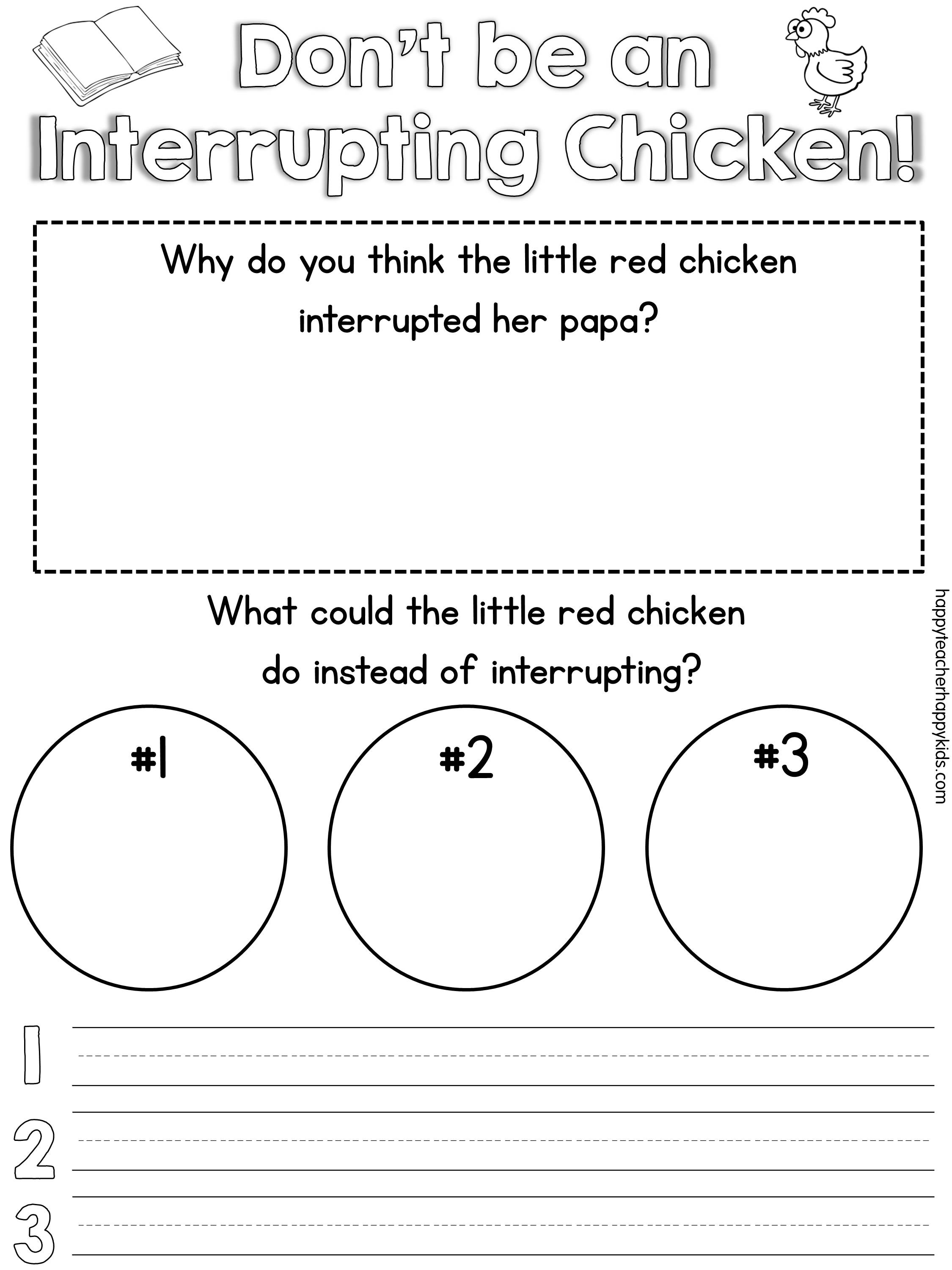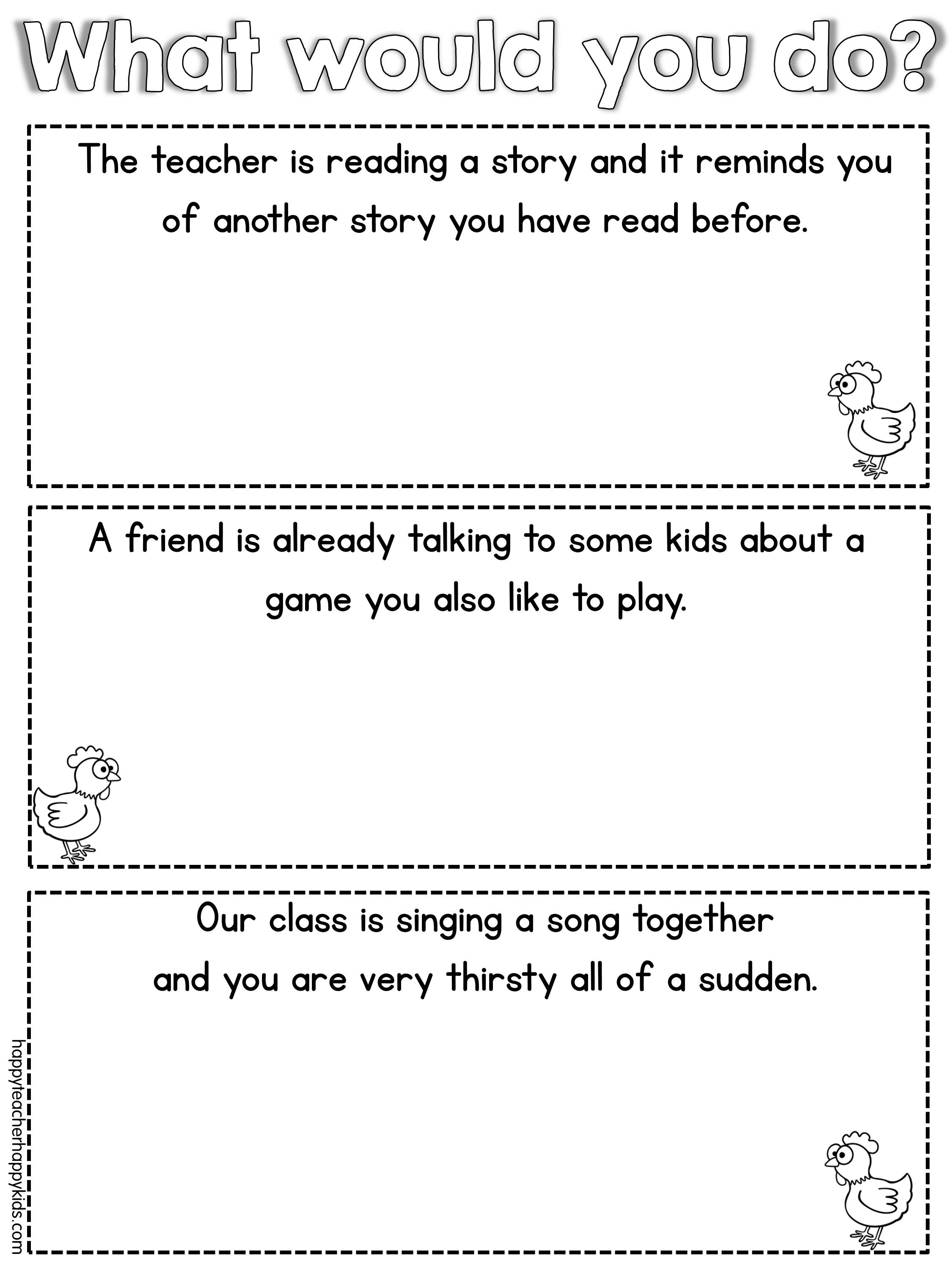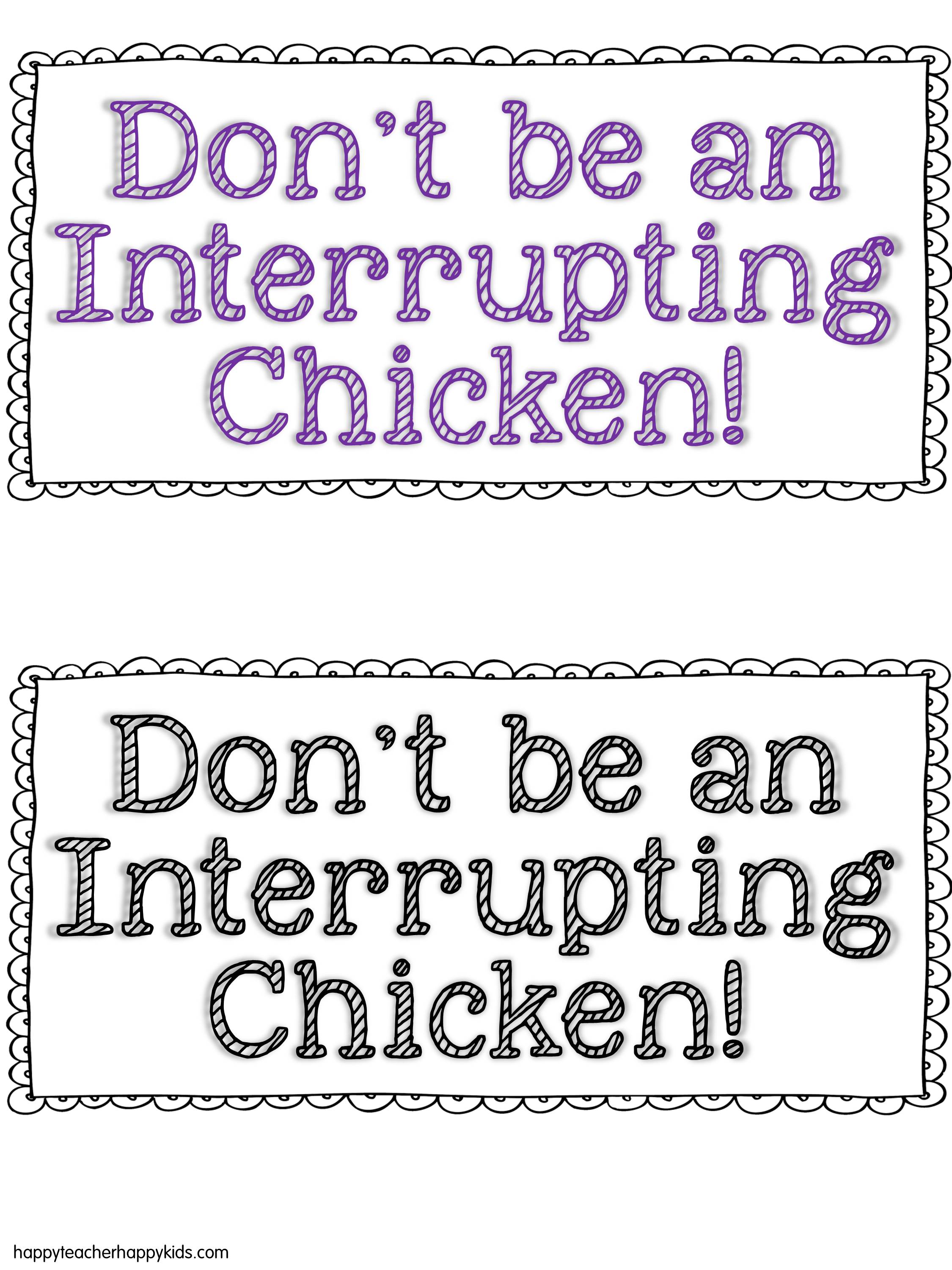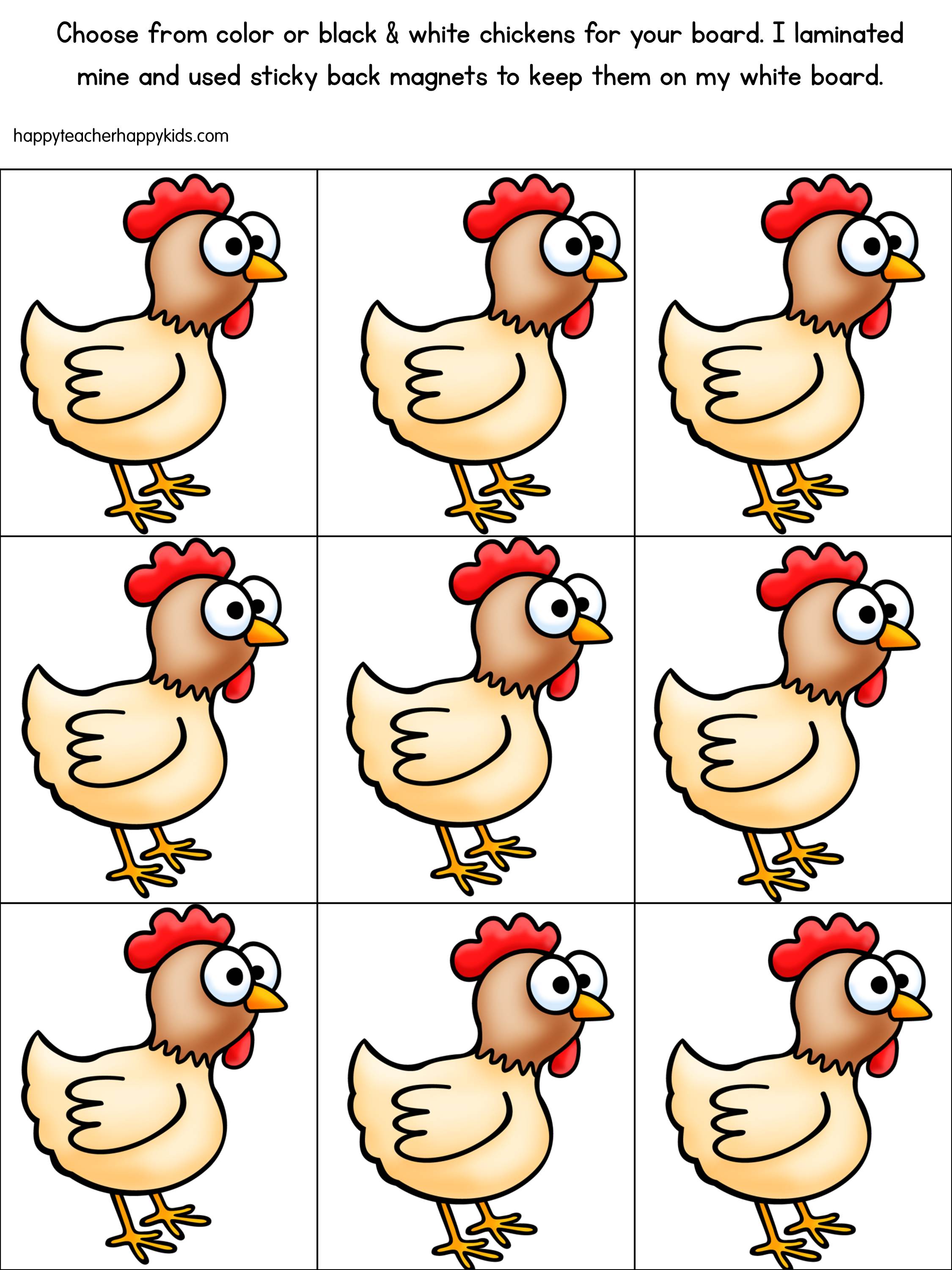 This is my old version from my classroom, I like to call it the "single classroom fair use not kosher for distribution version",  but I just wanted to share it so you could get an idea of how I set it up in my room.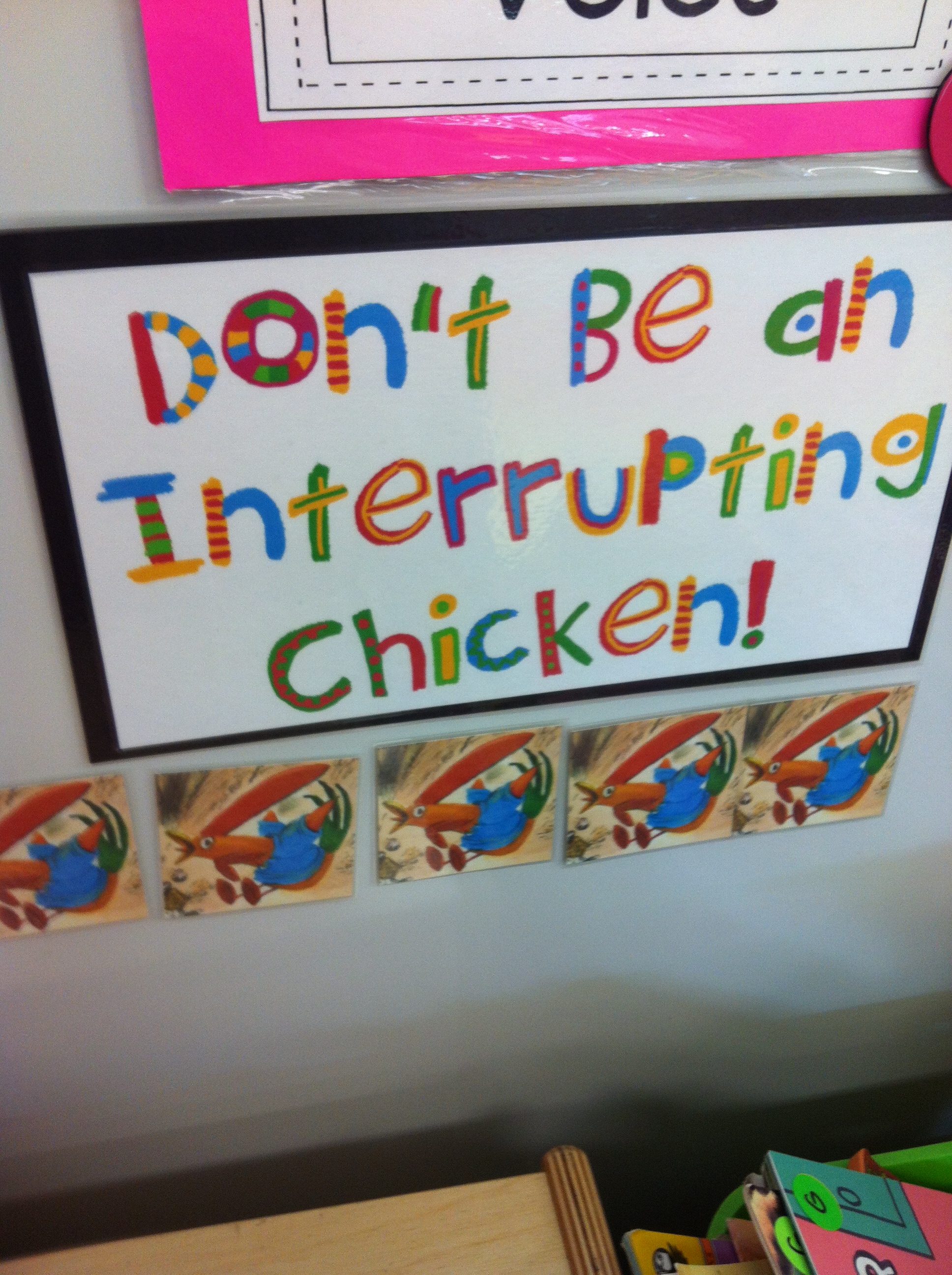 This system has really helped me not lose my mind with all of the unrelated, blurted out (& occasionally hilarious!) comments from little friends. After the first month or so of school I didn't need to keep the chickens on display & we had (mostly) no interruptions! So thank you to Kim Adsit for sharing this idea! I hope it is helpful for you too! Check out my Interrupting Chicken pinterest board for more ideas: