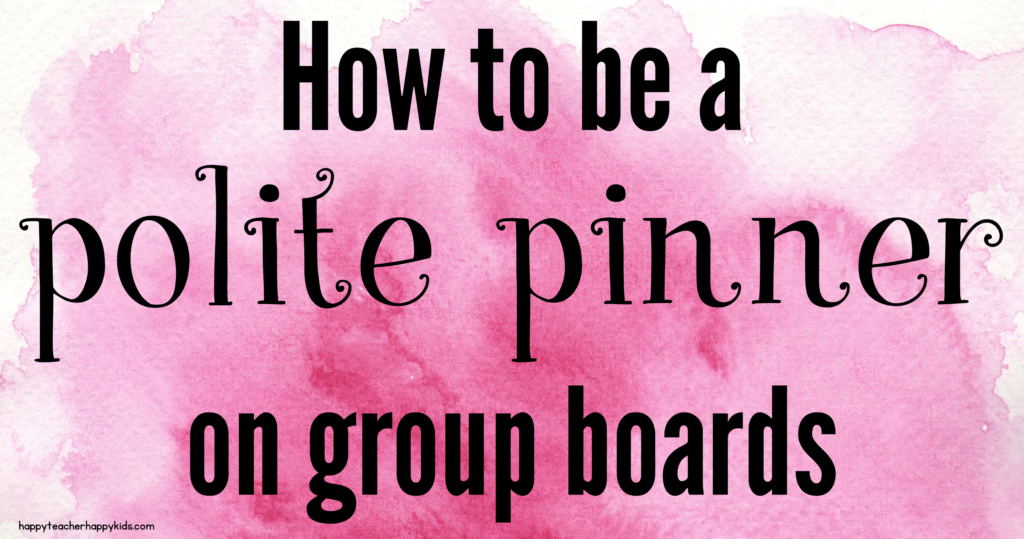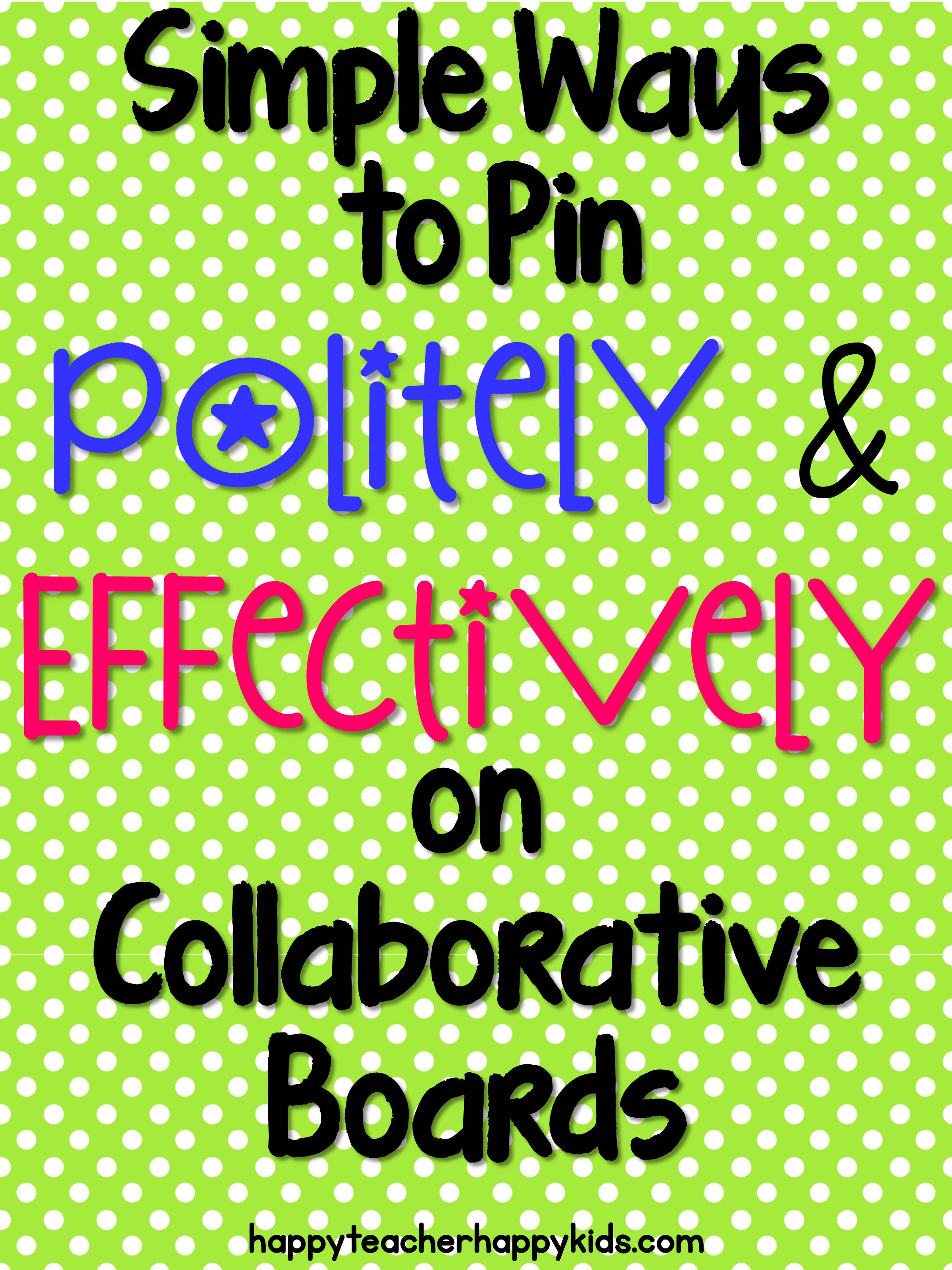 Do a Quick Board Review Before You Pin
Open the board you are planning to pin to right before you click pin it. What are the most recent pins? How will your pin fit in? Are you repinning a popular pin that has already been featured that day? You don't have to scroll back forever to check on this but sometimes in the top 3 rows of a board I've seen a great pin that relates to my product that has already been pinned. Checking first means you can be sure your related pins are fresh and unique rather than repetitive and annoying.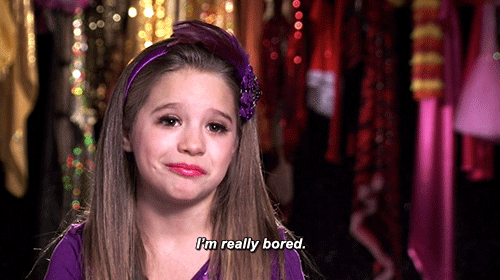 Double Check Board Rules
Quickly review the rules for the board you are planning to pin to before you click the pin it button. Scan for any big no-no's to avoid. Each board is different and will have a different ratio of paid to free pins expected as well as things like the size of pins allowed, product covers, number of total pins per pinner each day, etc. Finding a way that works for you to organize collaborative board rules makes this step way easier! I know this isn't the most exciting tip but it's an important one.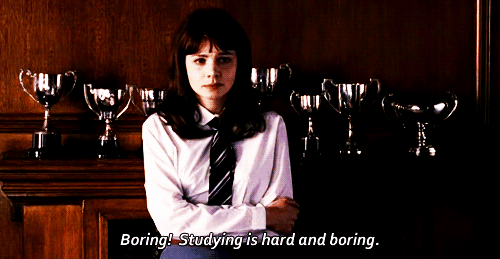 Start Your Own Boards to Gain Your Own Following
Start your own boards for each product or product line you create.  Fill these boards exclusively with non-paid pins that complement your product as well as a variety of highly repinnable pins featuring your own product. Filling these boards can be done in a few minutes a day and should be fun for you!
To find great related pins do a search on pinterest for related terms. Do a simple google image search as well. Only pin items from google image search if you are able to follow the link to the original blog post or website featuring the image. Then be sure to pin from that source instead of from the google image search result page. Otherwise your pin will lead your followers to a dead-end rather than to the inspiring source material.
Creating your own boards that are 95% not products is without a doubt the quickest way to gain followers.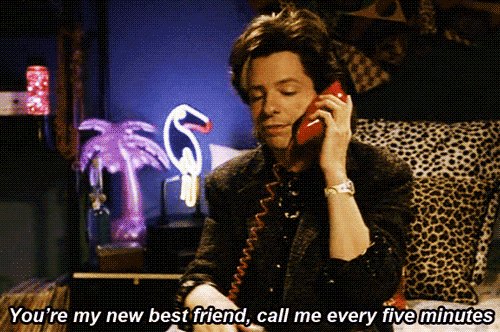 How to Use Your New Boards to Promote Your Products on Collaborative Boards
Open a tab with your chosen product promo pin. Open another tab with your board full of related pins. Then open up tabs for each related pin you plan to use from your board. If you need more related pins do a quick search on pinterest and open tabs for each pin you plan to repin. The more related pins, the better!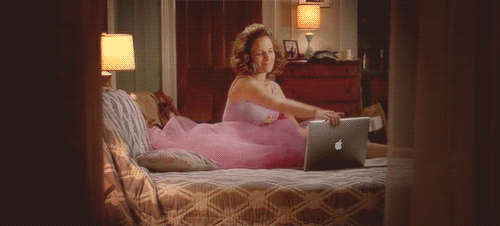 Now open a tab with the collaborative board you plan to pin to (see the top of this post for more on this). Look at the pins you have open in tabs and think about where your product pin would best stand out. Think about size, color, placement on the board, etc. Check out my spring board below to see a product pin surrounded by related free pins.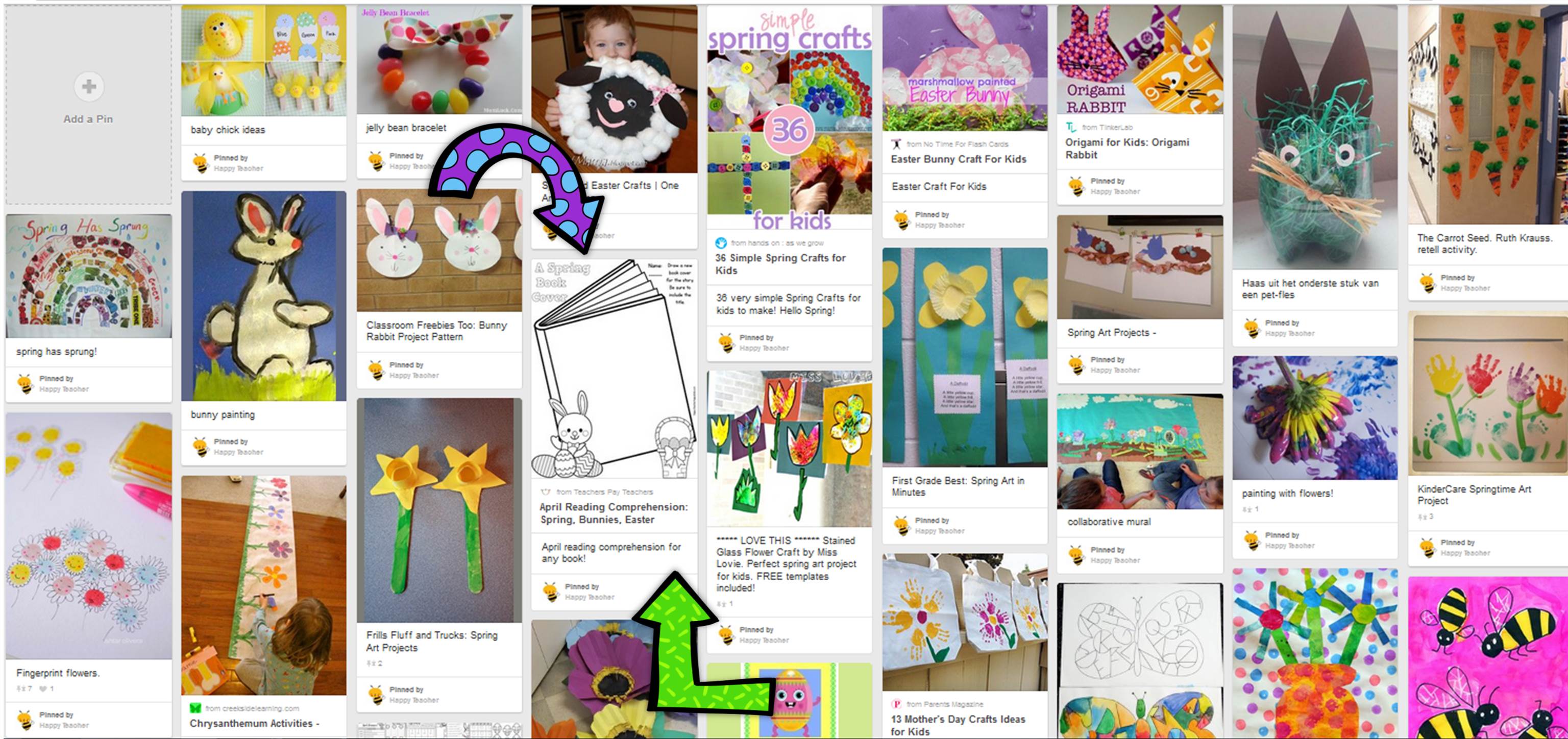 You're ready to pin! Pin from each tab in the order you have already planned. Close each tab after clicking pin it. Then go back to admire your well curated contribution to the board!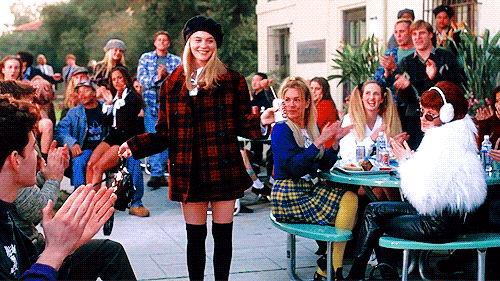 Learn from the Examples of Successful Pinners
Here are a few of my favorite people on pinterest. Watch their feeds to see how they pair their products with engaging related pins to keep their followers happily repinning!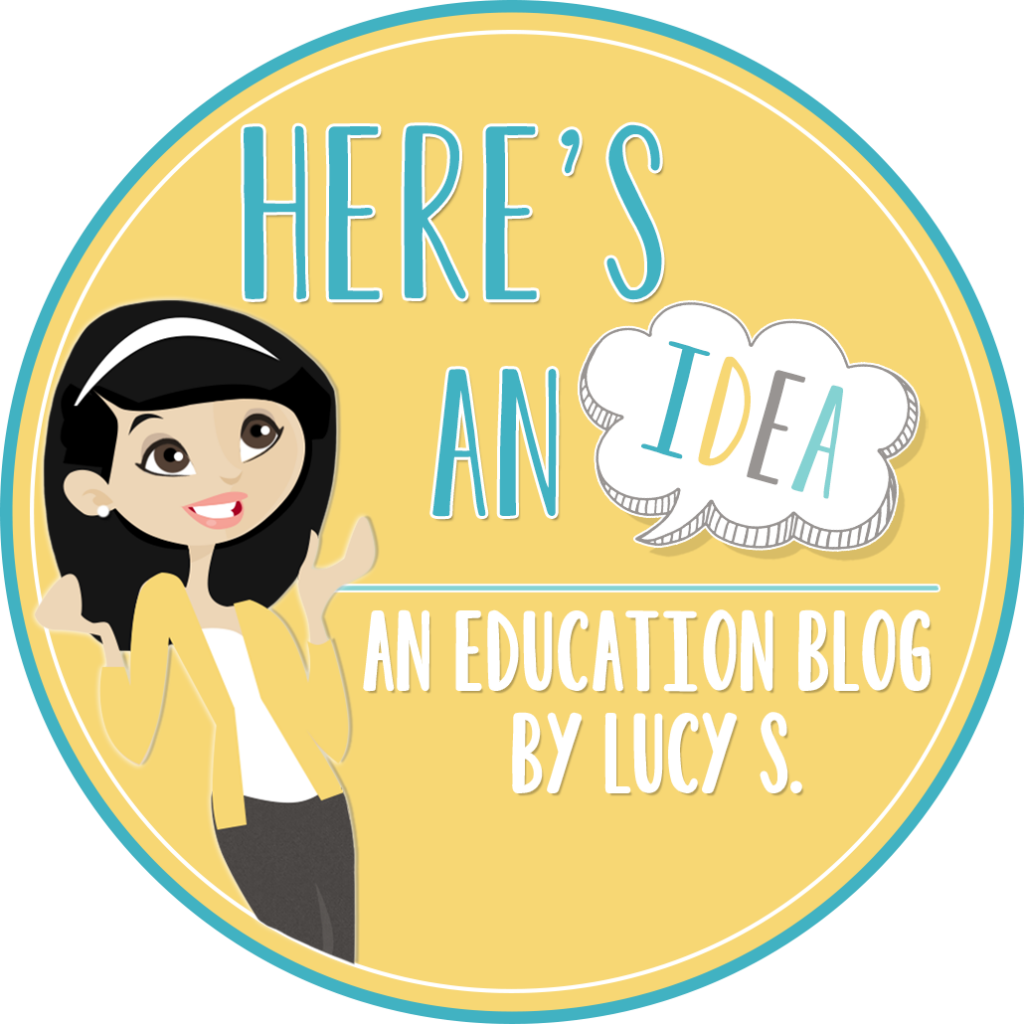 Keep Your Eye on Successful Collaborative Boards
Watch some of the most successful collaborative boards and try to pin your products in a way that would fit in on these super boards. Keeping these types of boards in mind will lift the level of your pinning. Here are a few of my favorite boards to watch: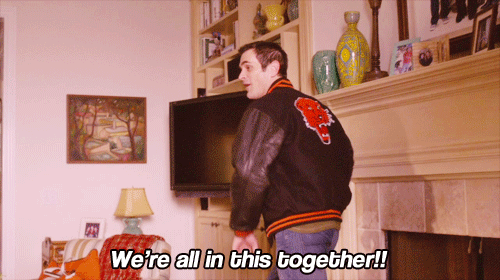 For more pinterest tips check out these posts: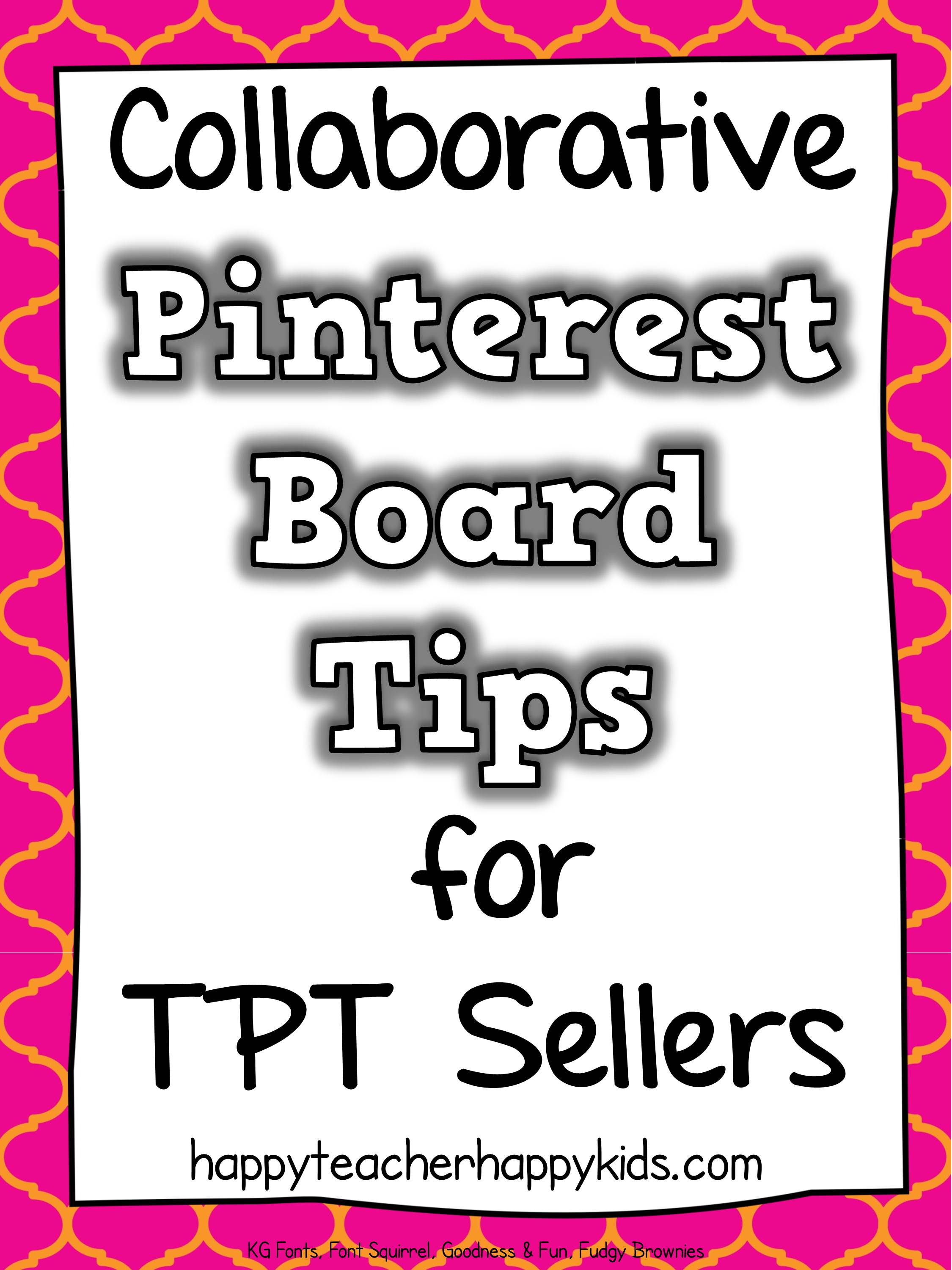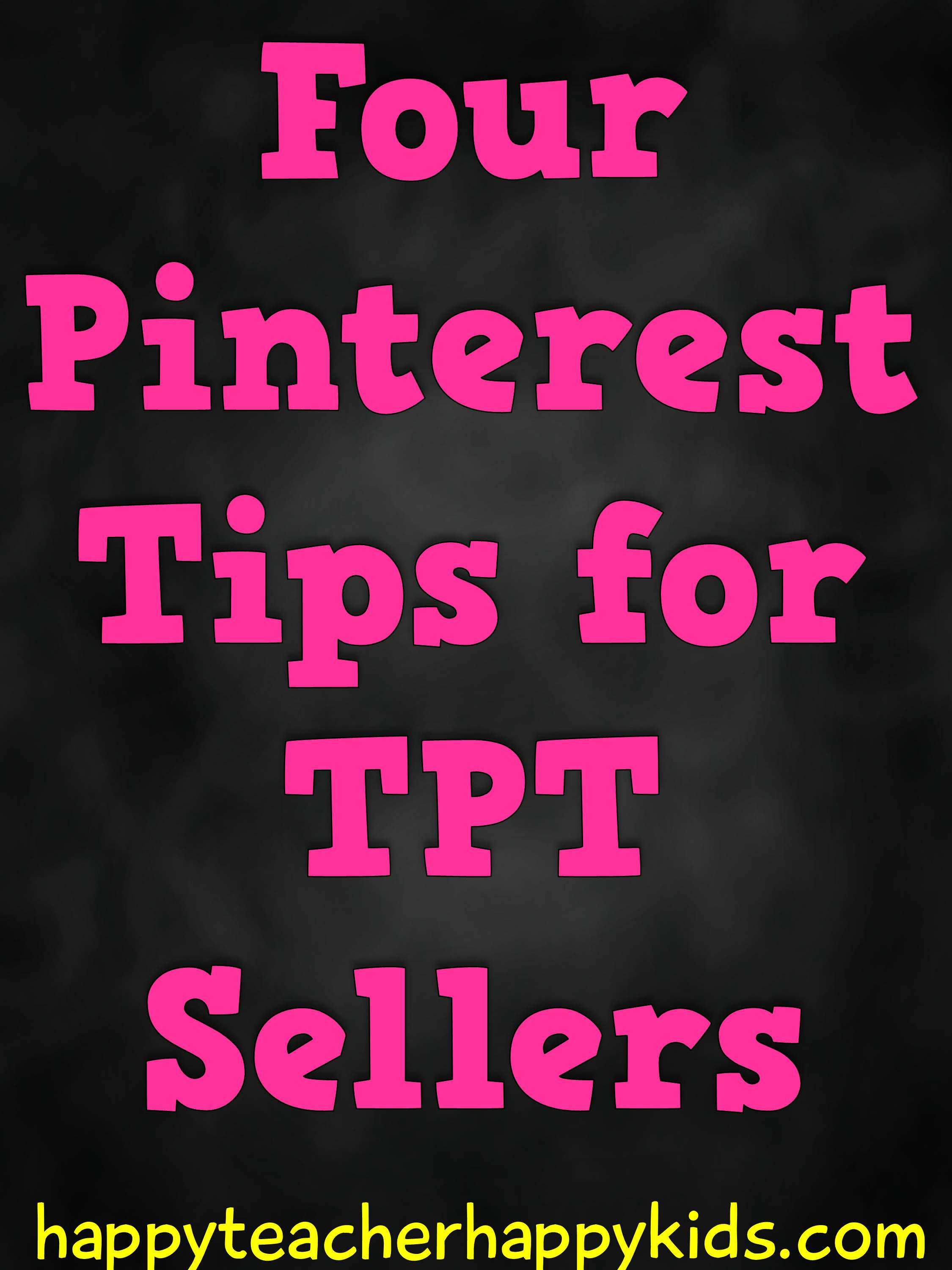 image credit: gify, all other images belong to the pinners featured or happyteacherhappykids.com