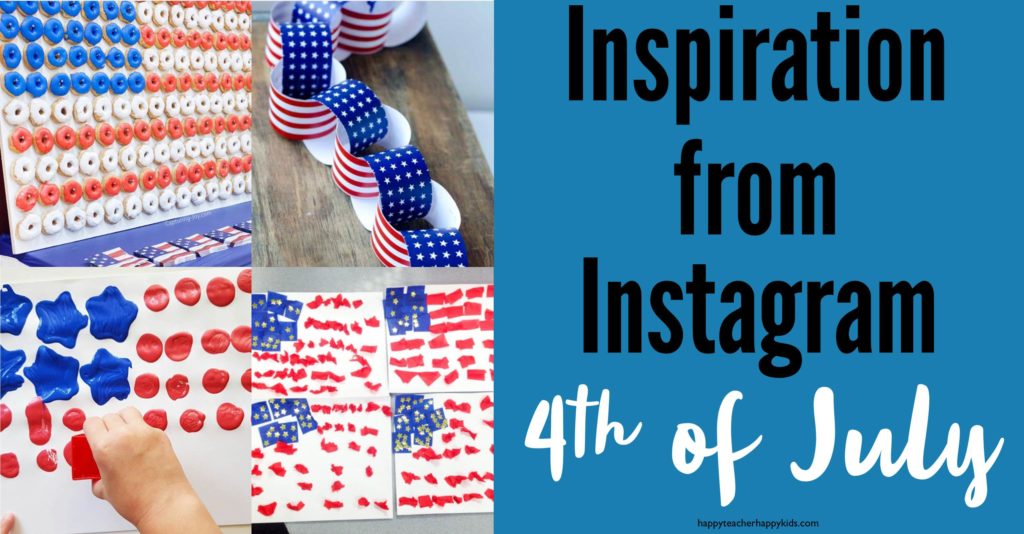 Happy 4th of July! This is my favorite time of year and not just because it's summer vacation!
Besides, summer vacation doesn't keep this teacher from stalking Instagram for activities that my first graders would love to do during the school year.
I'm just filing them away for Constitution Day in September, which I am totally counting as working on lesson plans in the summer. 😉
Here are my favorite Instagram posts that are perfect for July 4th (or September 17th):
First up is this amazing donut flag! I am new to the world of donut walls and clearly I've been missing out on things! This was made by Kristen of the blog, Capturing Joy. Now I just need to find an occasion worthy of my own donut wall. I'm thinking about all those fun 100 chart mystery pictures- you could totally use one as a pattern for a wall. If you passed out rubber gloves the kids could even help put it together, getting a little math in there with their donut decorating too! Be sure to follow Kristen on Instagram by clicking her name in the blue below & find her on Facebook, Pinterest, & Twitter too!
First graders love paper chains! They are one of my go to ways to calm a super wiggly group. But it never occurred to me to have my students make patriotic paper chains. That brilliant idea is from Lindi on her blog, Love the Day. I'm so glad I saw this cute printable and I know just where we'll be using them to decorate our classroom. Go follow Lindi on Instagram for lots more cuteness! Check out her Facebook, Pinterest, & Twitter too!


I love this adorable stamped flag from Brittney at her blog, Preschool Savvy. Painting with legos & other blocks is such a fun idea! I know that my students would be beyond excited to do this project or to pretty much stamp anything using legos. Basically, legos make everything better! Go follow Brittney on Instagram for more wonderful early childhood ideas!
How cute are these collage flags from TK kids in Mrs. Transitional Kinder's Class!? I love how unique each one turned out. Getting to tear up paper & use stickers in one art project? That makes for a very engaged group of students! Check out Mrs TK's Instagram for tons more awesome teaching ideas!
I hope that you have added these ideas to your patriotic files and found new Instagram accounts to follow for even more inspiration! Happy 4th of July!
Save
Save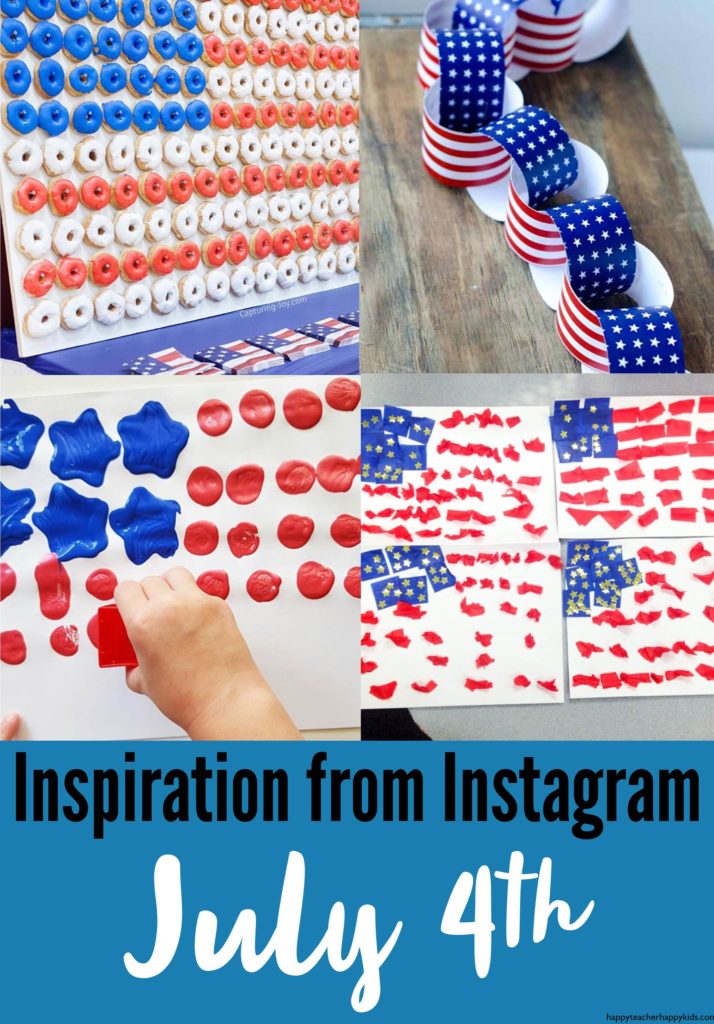 Save
Save
Save
Save
Save
Save