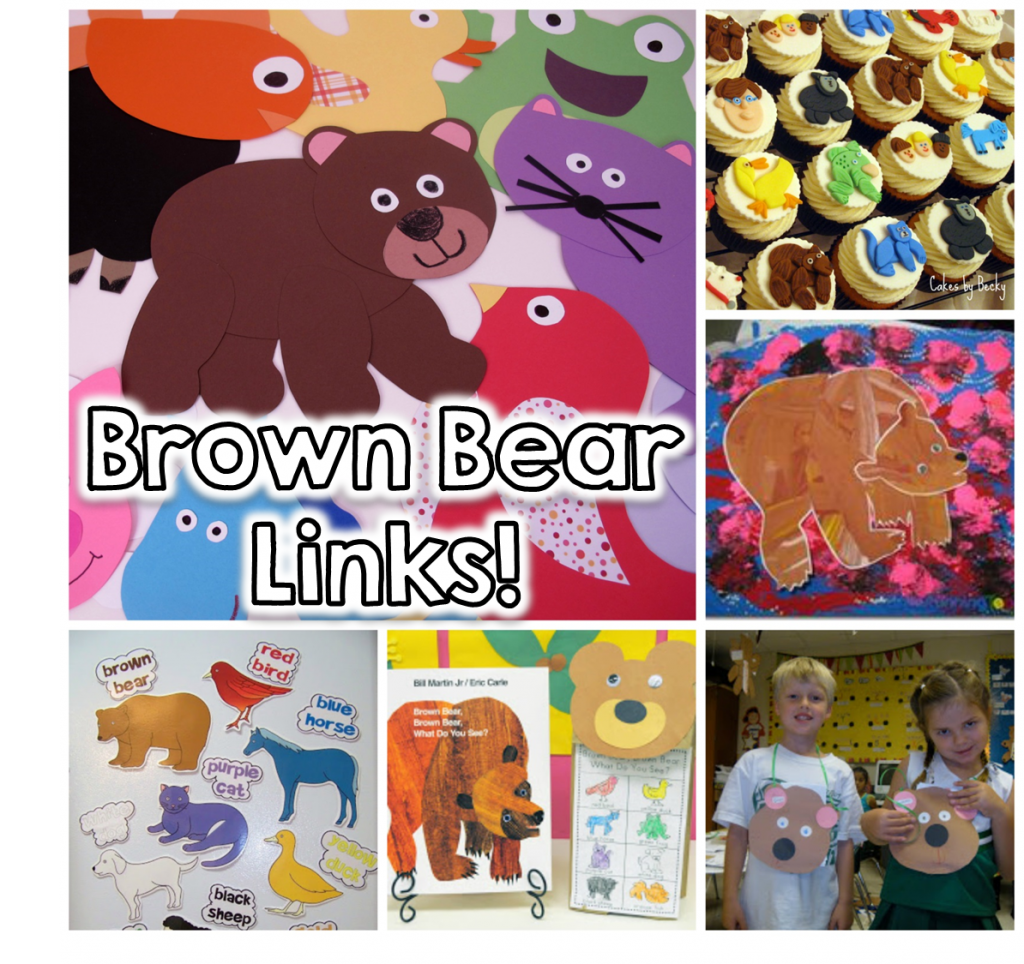 Starting the school year off with Brown Bear, Brown Bear, What Do You See? is the kindergarten tradition I miss the most as a first grade teacher. Kindergarten does Brown Bear in serious style at my school so my new first graders feel they are oh so old and mature for any revisiting of Brown Bear by the time I meet them. So I'm getting to vicariously enjoy Brown Bear in this post! I found so many cute ideas browsing Pinterest this morning so keep on reading to be inspired!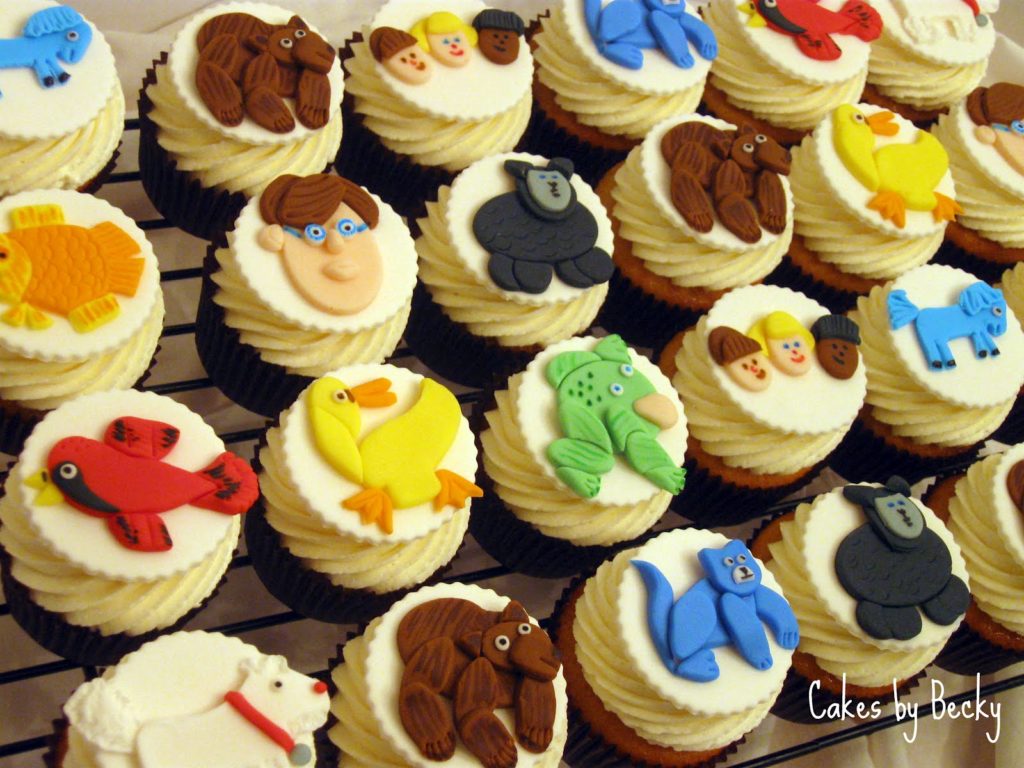 These gorgeous cupcakes would be amazing as a first day of school treat or as a treat at the end of a Brown Bear unit! The kids would love them and so would their teacher! I am just sad that I don't live near the amazing Becky because I would be ordering some right now.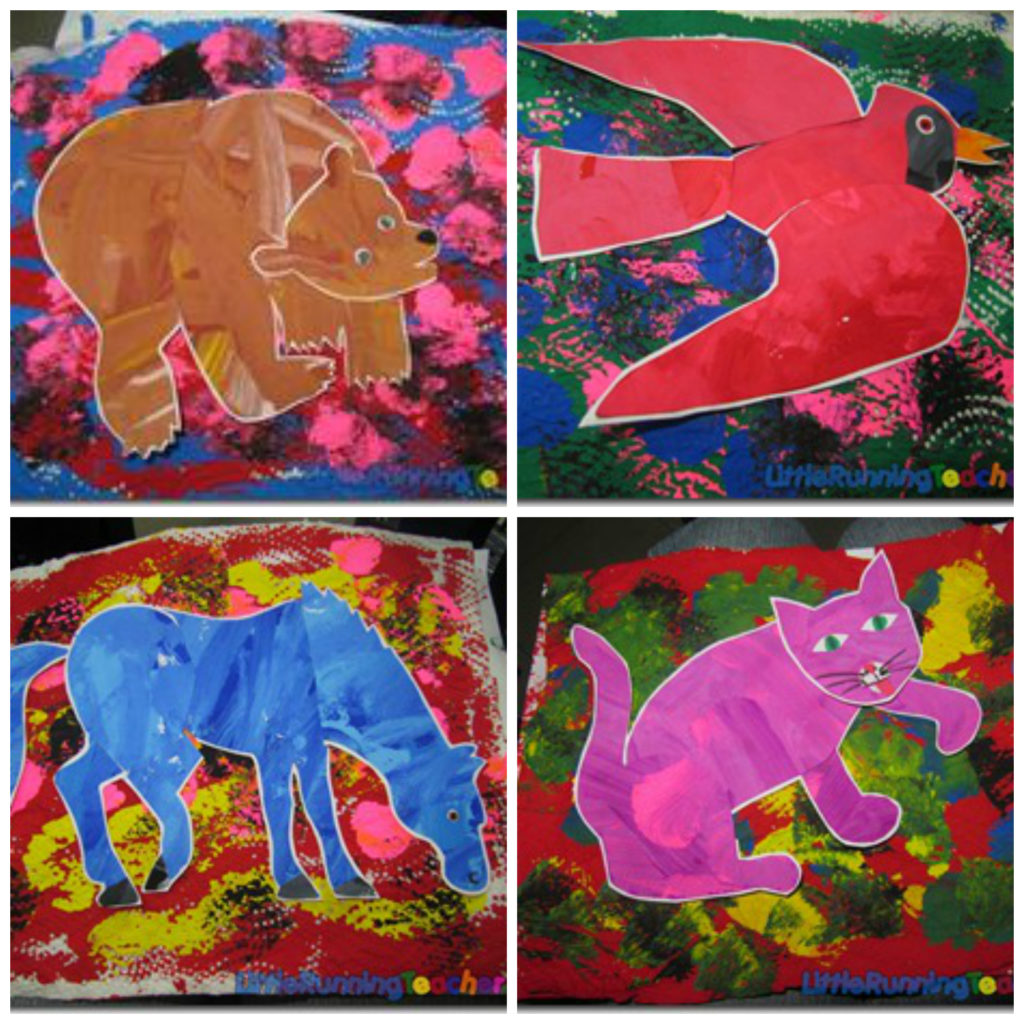 I love doing painted paper projects with kids because they always end up with a great final project. Head over to the Little Running Teacher to see step by step directions for these Brown Bear inspired collages. They would make a gorgeous back to school bulletin board.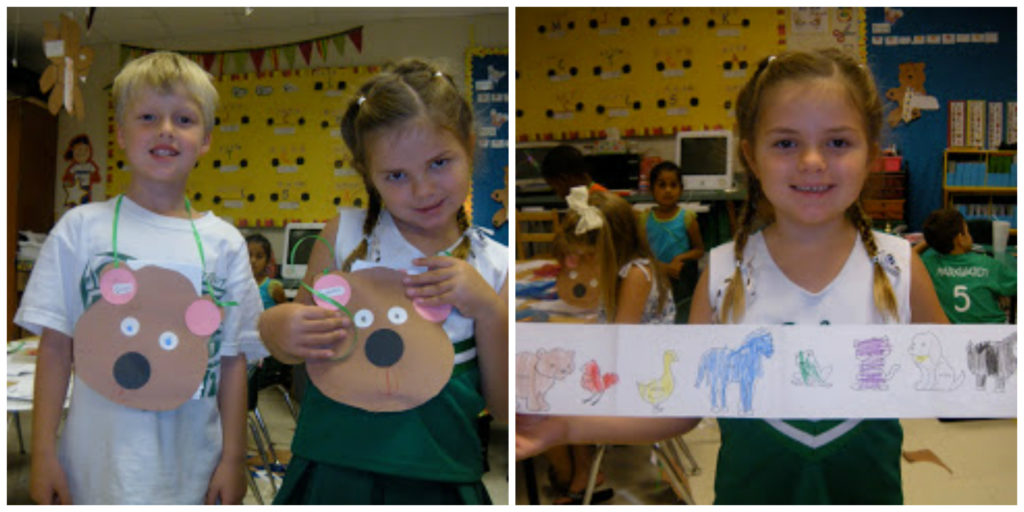 I love doing wearable crafts with kids and I'm glad that first graders are not too cool for them yet… hopefully I don't ever move to a grade where they roll their eyes at that stuff! This Brown Bear sequencing activity is too cute! I love the bear faces and how fun to have all the animals inside ready to help with retelling. Be sure to visit Peace, Love and Kinder to see all of the fun bear themed activities she has created.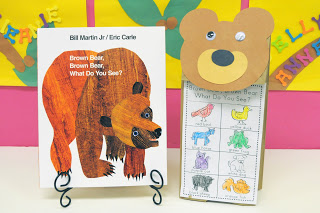 What a fun paper bag puppet! This is such a great back to school activity to practice cutting, gluing, and coloring with new kindergartners. Be sure to visit Mrs. Ricca's blog for lots of adorable activities to have Color Days with your class as well as a free download to make your own puppets. Super cute!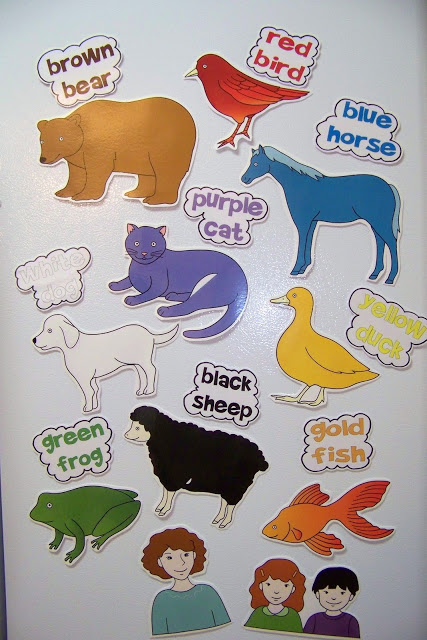 These magnets would be awesome in a retelling center for kids to get their hot little hands on. They could also work as a fun file folder activity. Doodle Bugs Teaching has shared a bunch of great Brown Bear freebies so click on over!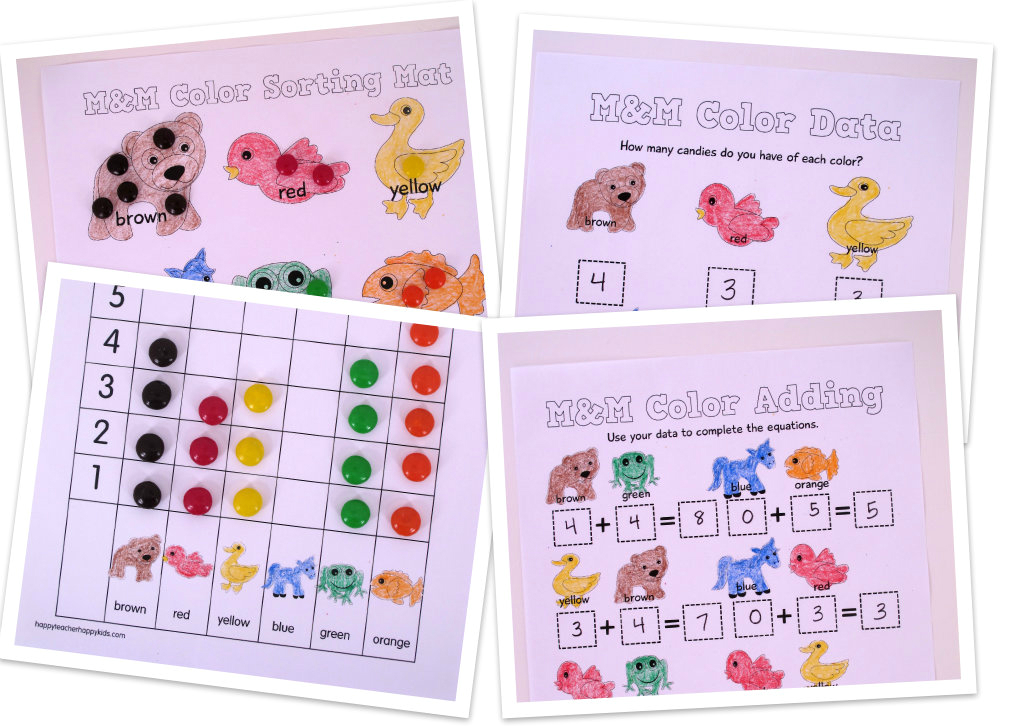 Click the picture above for some fun & easy to prep Brown Bear activities that I made last year. I think that even my first graders will allow some Brown Bear nostalgia if there are M&M's involved! I also want to share this little animal math game that is from my Color Animal Back to School Unit over on TPT. Click below to get another freebie!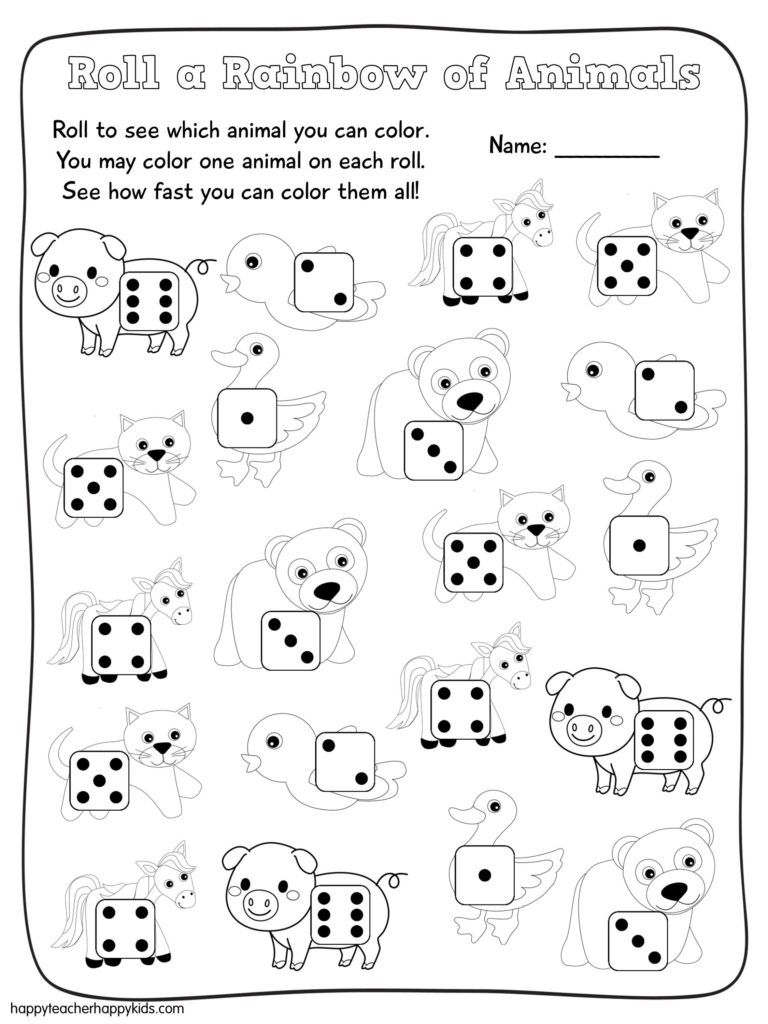 Here are some more fun activities from my unit that will coordinate perfectly with your Brown Bear, Brown Bear back to school plans!
First up, play dough  mats!

Language Arts Printables

No Prep Math Games for Each Color Animal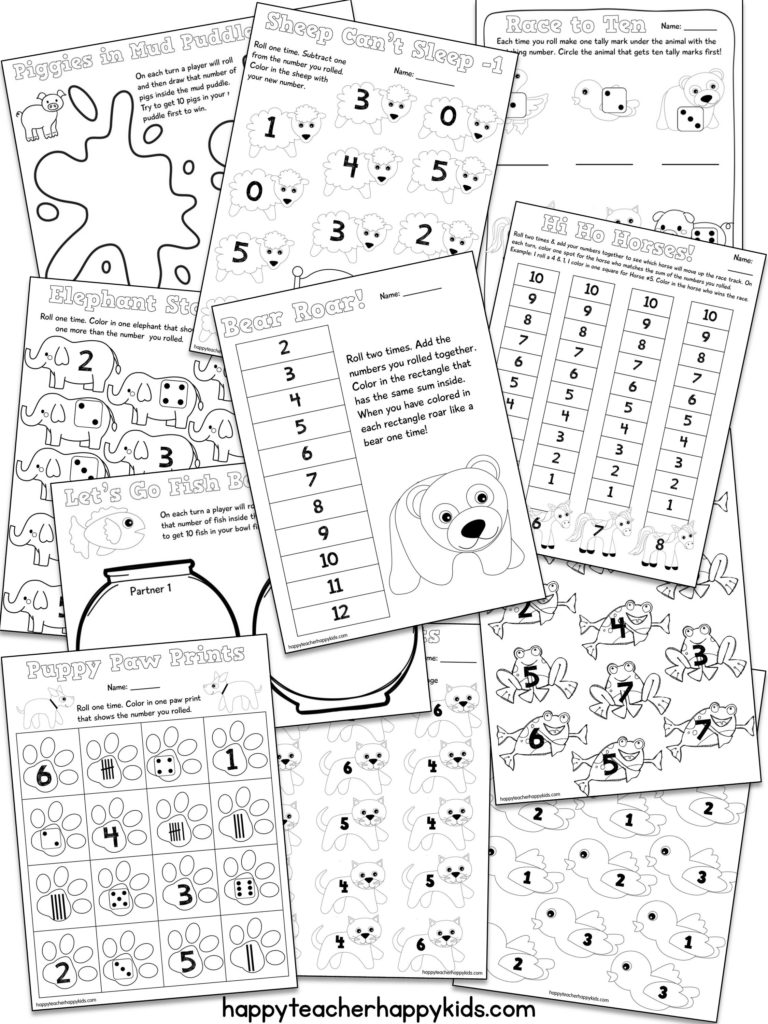 The unit also includes handwriting practice booklets, getting to know you animal cards, first day of school treat bag tags, pencil flags, templates for animal crafts & even more printables! Click below to check it out on TPT:

image credits: giphy, KG Fonts,  all other images belong to the linked blogger or website owner, please let me know if you would like your photo/link removed from this list