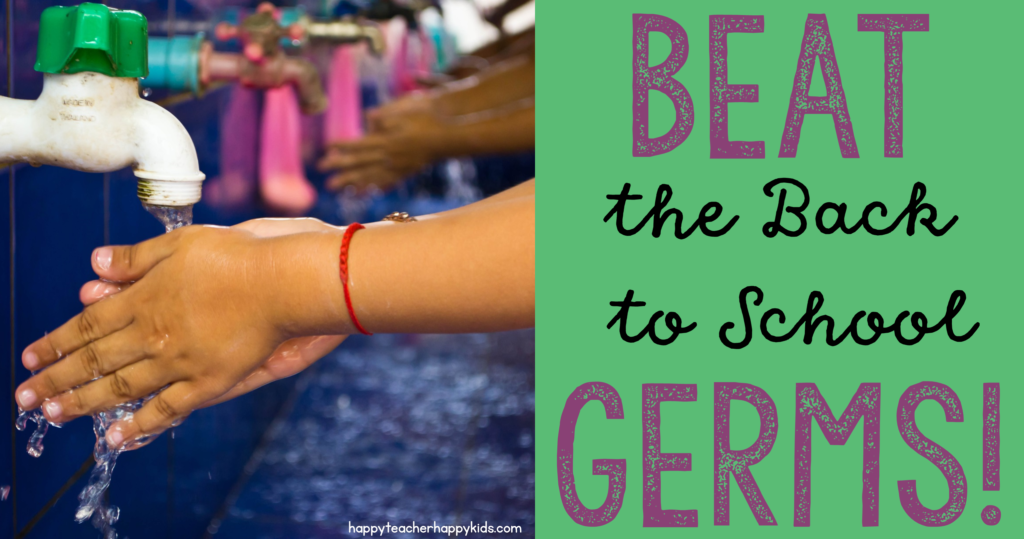 Back to school is a stressful time for teachers. Getting sick during those busy first weeks with a new class is always a nightmare & just adds to the craziness! Fortunately, there are some things you can do to keep you & your students healthy as you adjust to being in such close quarters together.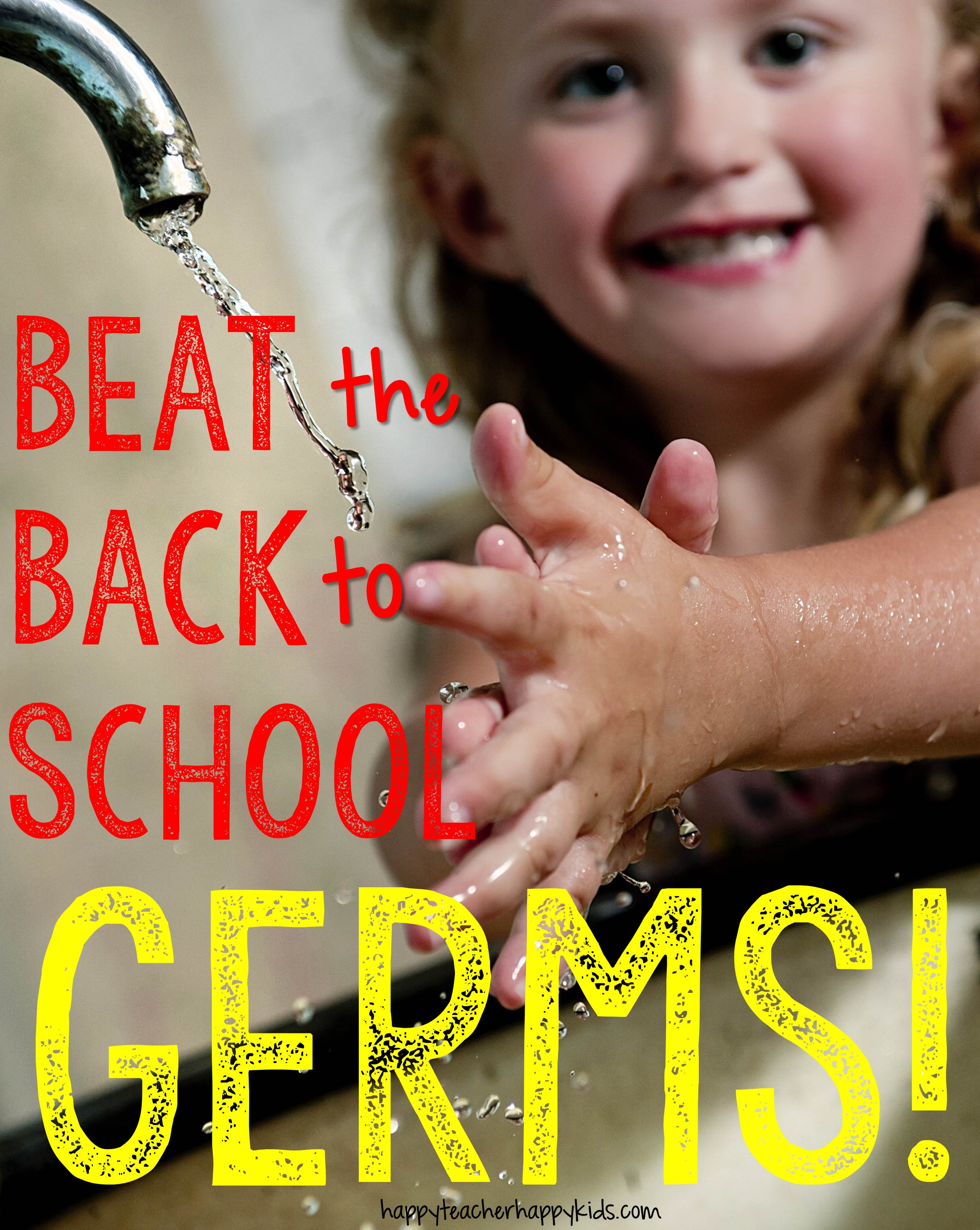 I like to think that I've found a balance between germophobia insanity and common sense. Somewhere along the lines of this sensible cat! 😉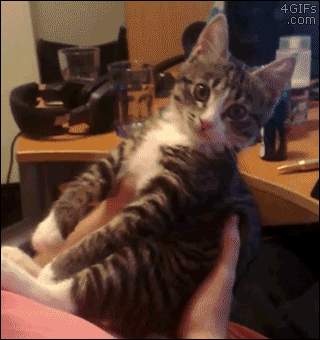 1. Wash your hands throughout the day.
Build handwashing for you and your students into the daily classroom routines. Teach your students how to properly wash with soap and how to dry their hands when they are finished. I have a really small sink in my room so I usually have one table group at a time line up to wash while the rest of the kids stay on the carpet singing, listening to a story, or having some other type of fun brain break. This is important because the kids end up racing through when the line is long and they feel rushed. It also helps cut down on the wait time for each child to get a turn at the sink. You do not want to be stuck in a classroom with bored, wild 1st graders waiting in a long line! Trust me on that one!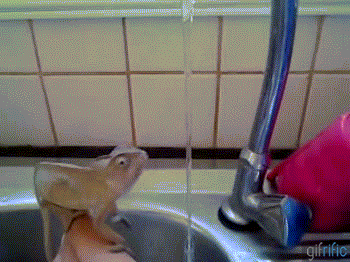 2. Never use student pencils, crayons, markers, glue sticks, etc.
Get in the habit of avoiding your students' supplies. Keep your own separate pencils (& every other supply) that will only be touched by you. This might seem a little paranoid until you try this creepy experiment. Pick one child to watch for a few minutes and don't let your eyes wander for even a moment. You will be horrified at what you see but let that horror motivate you to stick to your own supplies. I'm talking fingers in eyes, ears, noses, mouths… pencils & more in all of those same places. And some even grosser ones!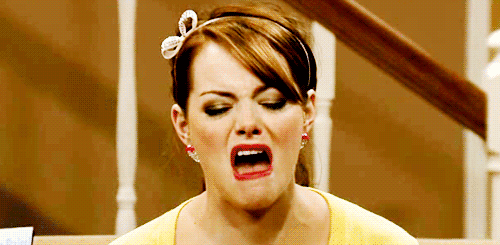 3. Set up a tissue station for students far, far away from your desk.
Teach your students how to blow their noses and properly dispose of used tissues. I keep tissues for students on a table along with a bottle of hand sanitizer with  a trash can underneath. I chose a spot as far away from me as possible! I keep my own personal tissue box & hand sanitizer at my desk. The other bonus to doing this is you won't have a front row seat for any gross tissue related disasters, which can happen quite frequently with younger students.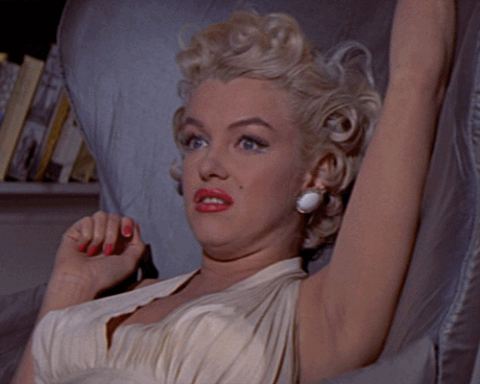 4. Teach your students to avoid the T-Zone.
I am a big fan of Henry the Hand and his wise advice. For the past few years I've used these resources with my class at the start of a new school year and as a part of our calendar routines. The calendar helper each day leads the group in saying, "Don't touch the T-zone. Never put your fingers in your eyes, nose, & mouth." While we say this the kids trace a T shape on their faces and then point to each body part as we say it. And we definitely do this without actually touching our faces! Click below for a freebie you can share with your students & post in your classroom.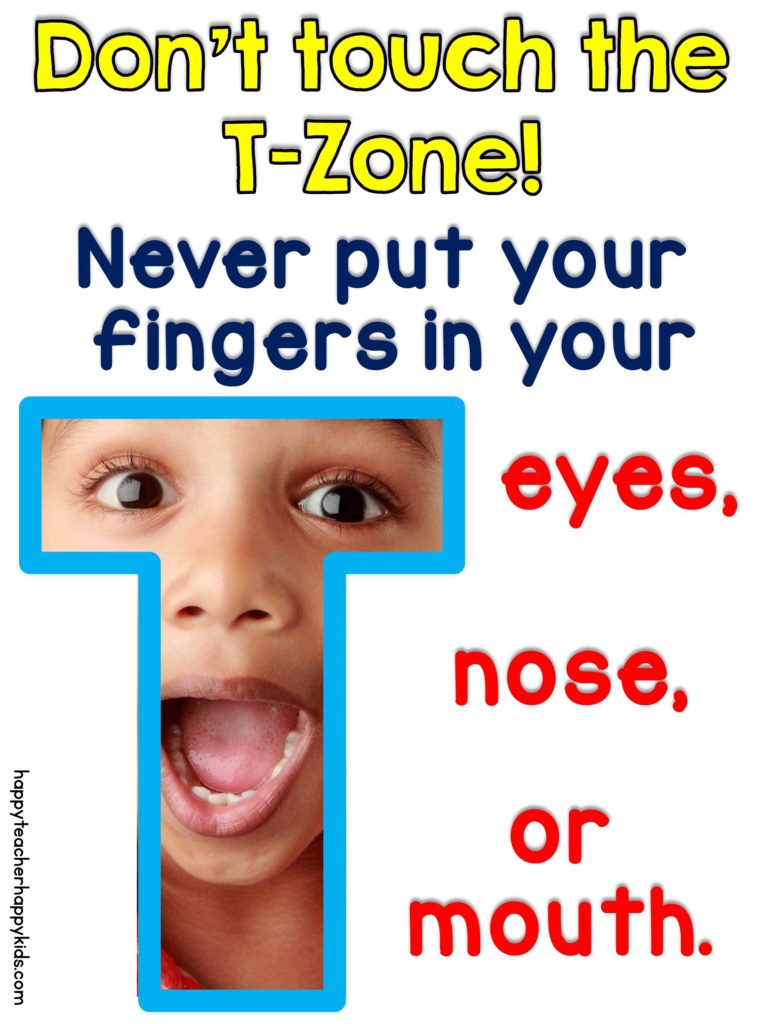 5. Wipe every surface, everyday.
Helping clean the classroom is a regular part of our end of the day routine. I keep sponges, scrubbers, paper towels, & cleansing wipes out so they are readily available to my students. One of the many awesome things about first graders is that they are almost always excited to clean. I think they enjoy feeling mature & in charge of something. I have my kids start by cleaning their own desks and then they branch out to other shared spaces in the room. It doesn't take much time for the kids to get really fast at this so we usually have a 5-7 minute cleaning spree before the last bell rings at the end of school.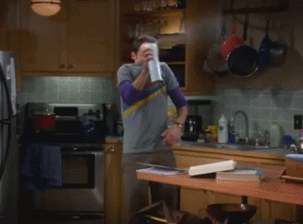 I have my fingers crossed you won't get sick this back to school season! But if it does happen, I hope you have someone there to sing Soft Kitty to you!
It will definitely speed your recovery!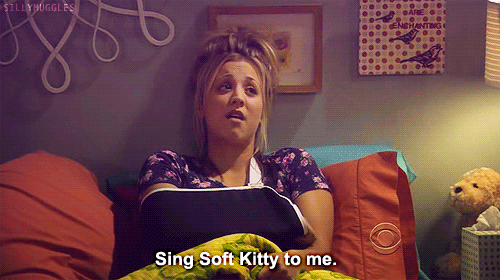 images: giphy.com, KG Fonts, Halfpoint/Shutterstock