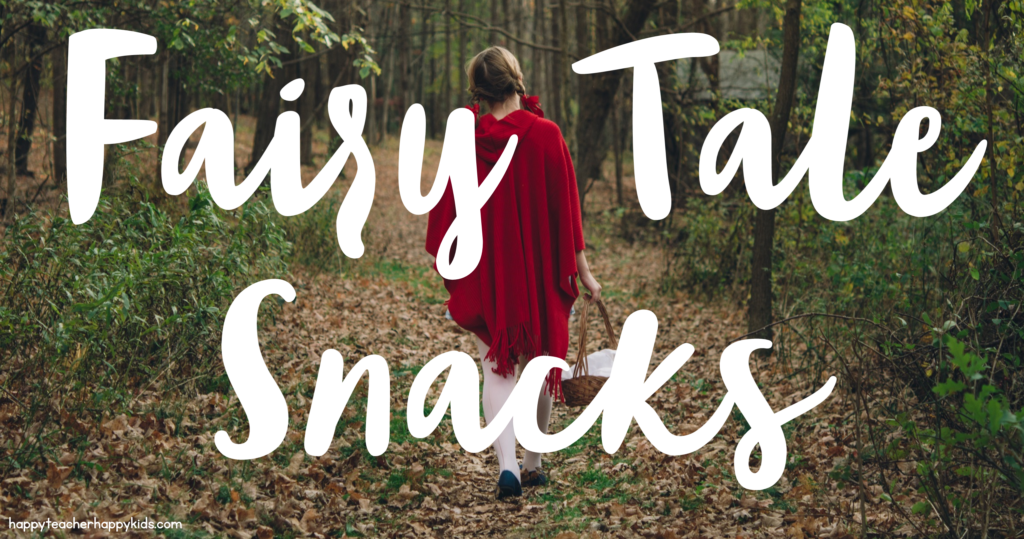 Today was our Fairy Tale Feast and we had a blast! A blast that was also super exhausting but a blast none the less. The kids dressed up as their favorite fairy tale characters and it was super cute! Obviously Elsa & Anna were well represented as well as an assortment of princesses, wolves, pigs, pirates, & one Little Red Riding Hood.
I dressed up as a very tired teacher/princess which mostly meant wearing my comfy casual Friday clothes paired with a very lovely tiara. A tiara that I am pretty sure was intended to go with prom dresses- thank you very much to Claire's!
All week we practiced the adorable song from First Grade Wow's amazing and free fairy tale unit. Today we were ready to record a video all dressed up in fairy tale finery to share with our families. Go check it out!
We finished our day with a buffet of healthy fairy tale snacks. The kids ate their way through that in about 5 minutes! Click below to grab your free signs to make your own fairy tale snack buffet:
Credit: KG Fonts, Little Red, Coffee, Kids, & Compulsive Lists