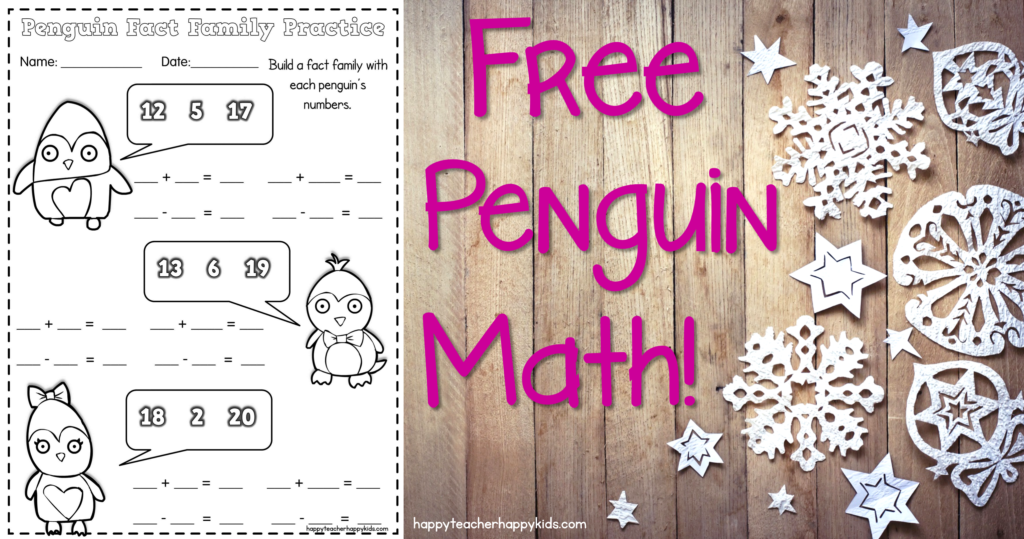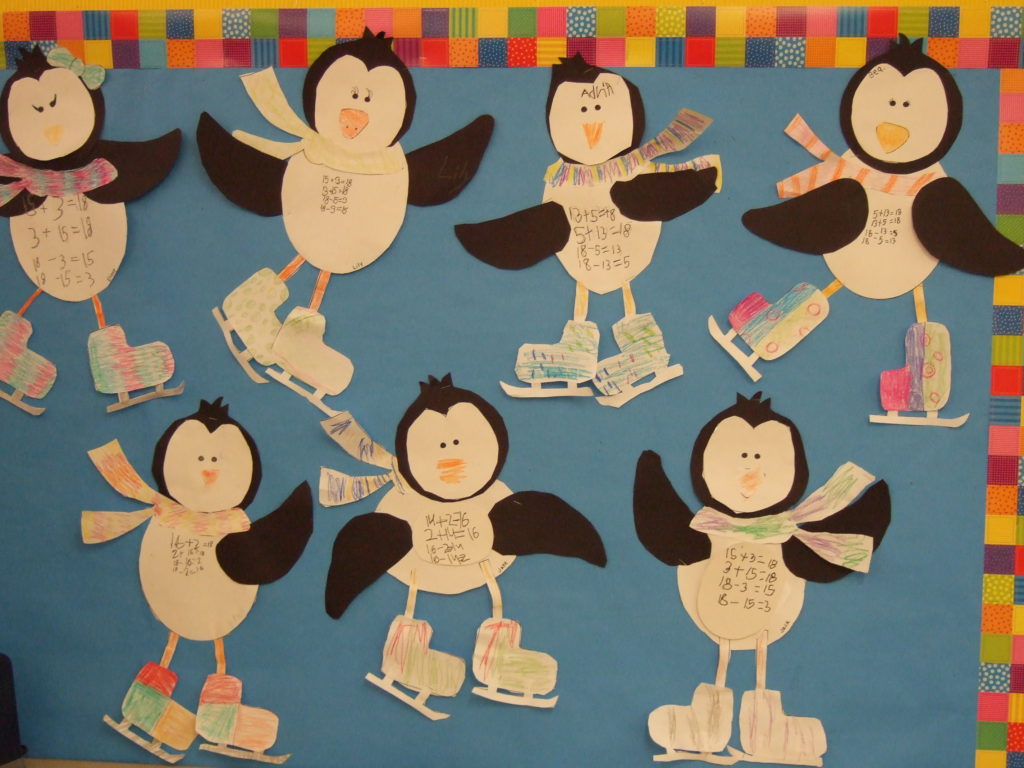 Aren't these the cutest? After taking down all of my December bulletin boards I was getting depressed by all of the empty walls. I'm glad to finally have something Januaryish up even though it's just in time to switch to Valentine's Day- but I'll celebrate what I can! Now I come in my room and see happy skating penguins thanks to Kendra's Kindergarten. I knew we had to make these little ice skaters when I saw them in her shop- so we added some first grade business in with a bit of fact family practice.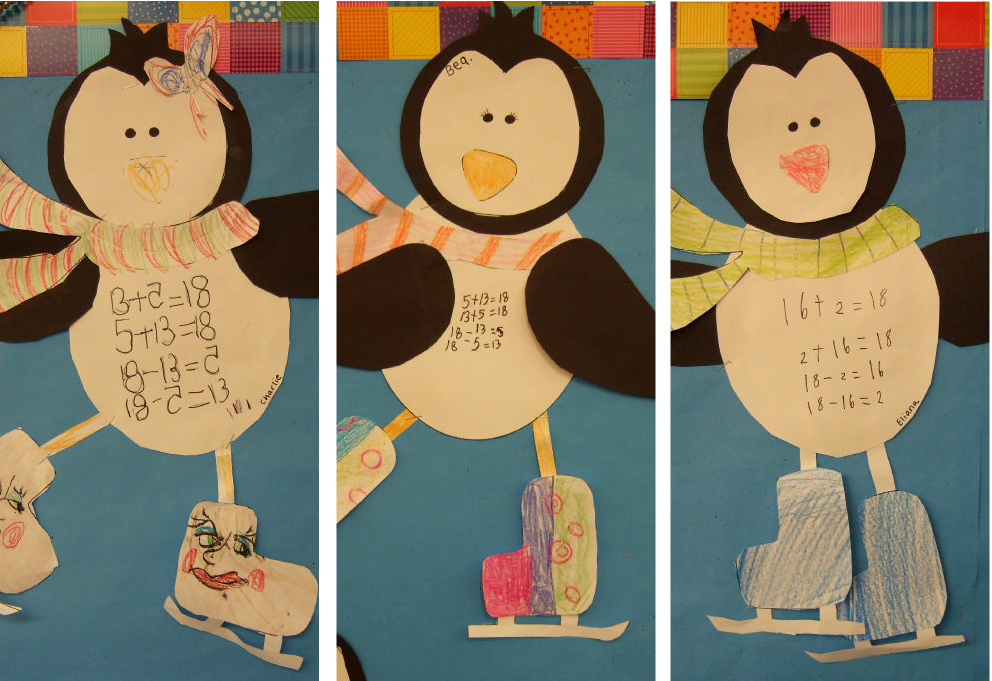 Click the picture below for some freebies:
Be sure to pick up a copy of Kendra's Kindergarten's cute penguin craft!