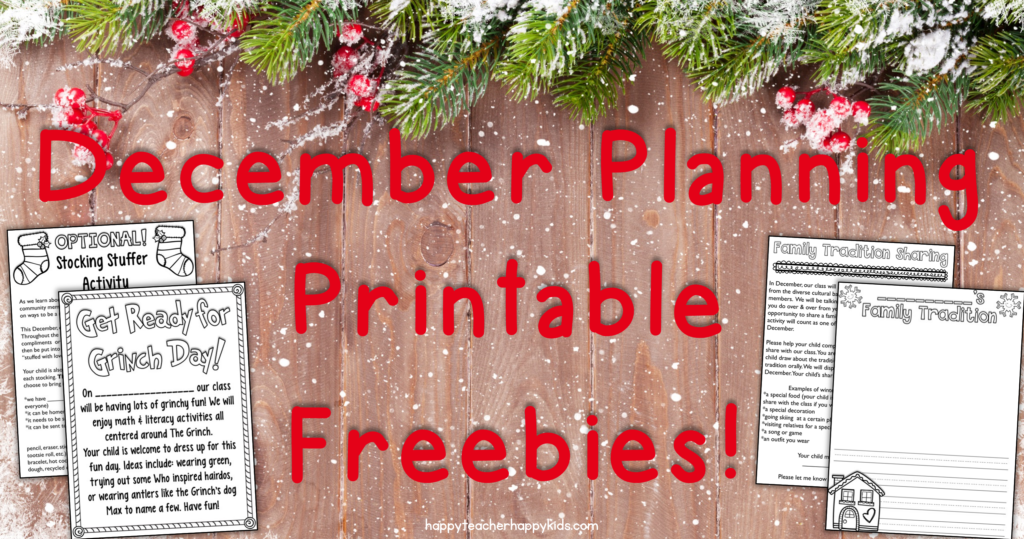 December is always crazy. The kids are beyond excited and get more squirrelly by the day and there are so many extra events happening. This year I'm determined to be more organized and hopefully maintain some semblance of calm amidst all of the craziness and all of the fun. Keep reading for some free holiday printables!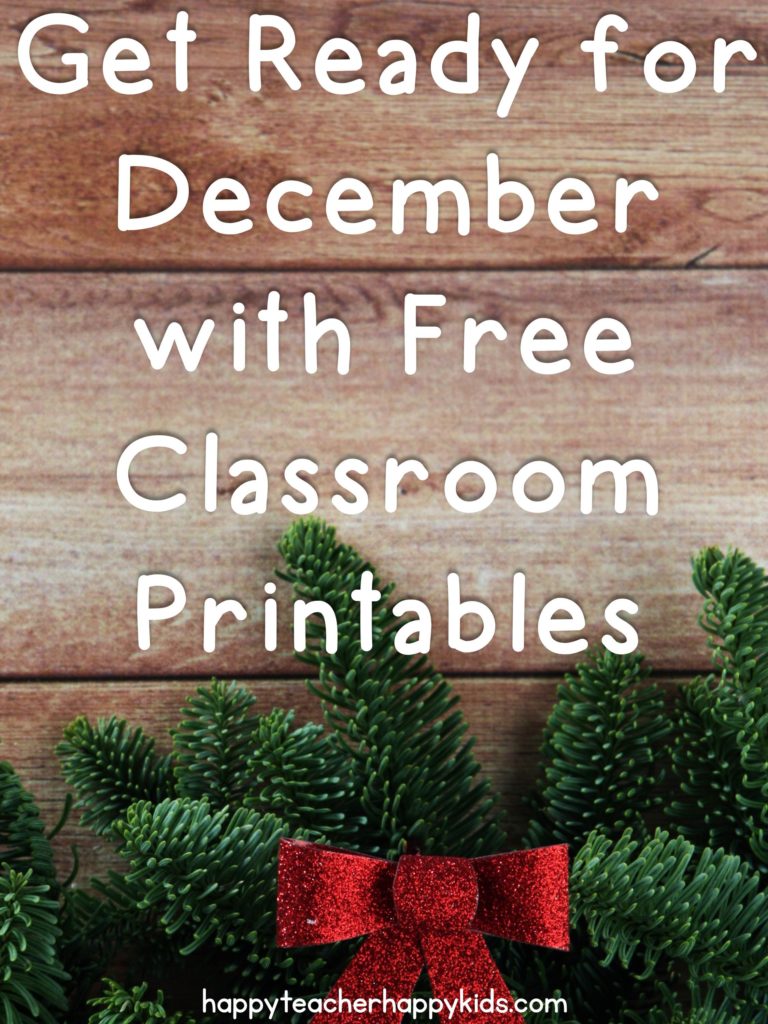 One thing I'm attempting to be better about this year is getting organized earlier and letting parents know about special class events with lots of advance notice. I like to kick off the month of December with a special family tradition sharing homework assignment so I sent this note & student page home last week so my kids would have plenty of time to prepare. I use the recording page to create a holiday tradition bulletin board right away which gets our classroom looking festive quickly right when we're back from Thanksgiving break.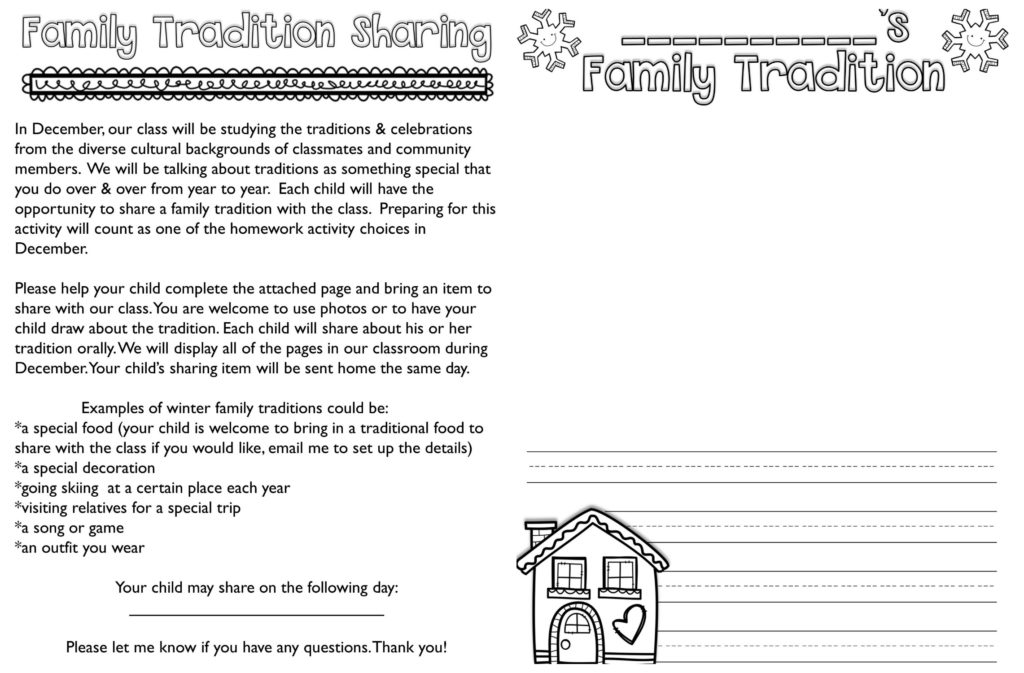 For the past two years I have used this fabulous freebie from Susan Moran with my students and it has been so much fun. I enlarge her stocking pattern on the copier, run 2 copies on colored paper, and staple it together to make a stocking that is "stuffable". I have my kids use the cute notes included in her freebie to write a sweet note for each classmate and they also have the option of bringing in a small stocking stuffer to share as well.  It has been a really nice community building activity for my kids. Here's the note I send home to the parents to let them know about the stockings.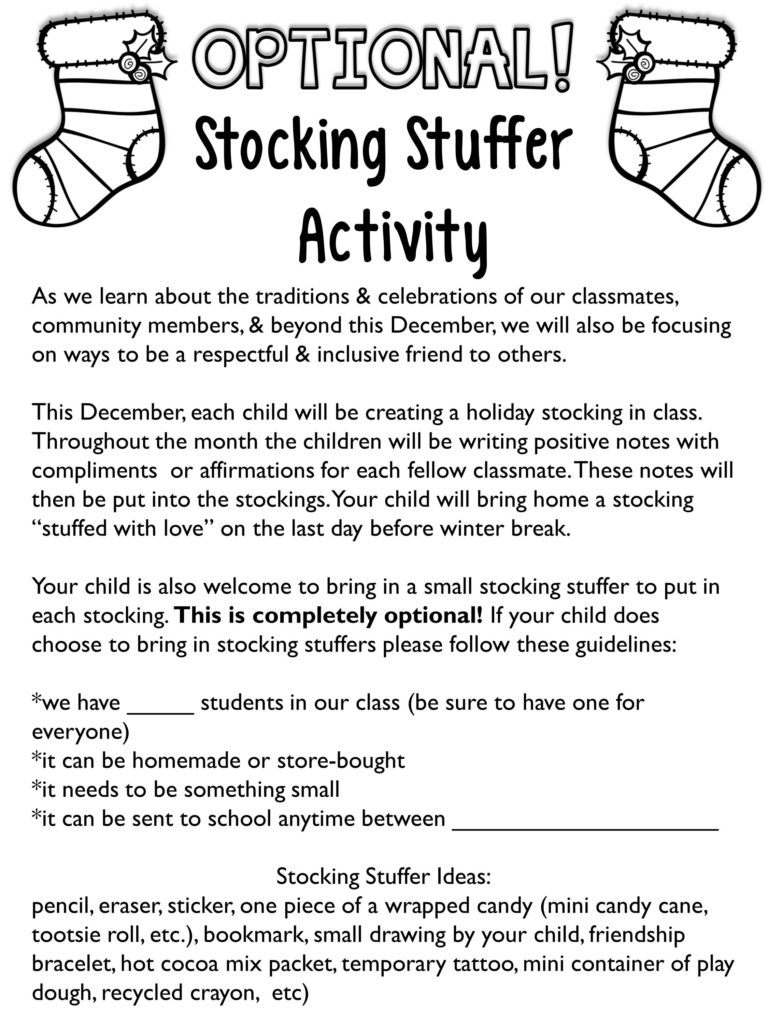 I've always done some Grinch themed activities in December and this year I'm planning to have an entire day devoted to grinchy activities. At this point I have way more ideas than we could possibly fit into one day so I need to start paring things done. I thought it would be a fun dress up day for the kids too so I wanted to let everyone know now with plenty of time to plan Whoville inspired hairdos!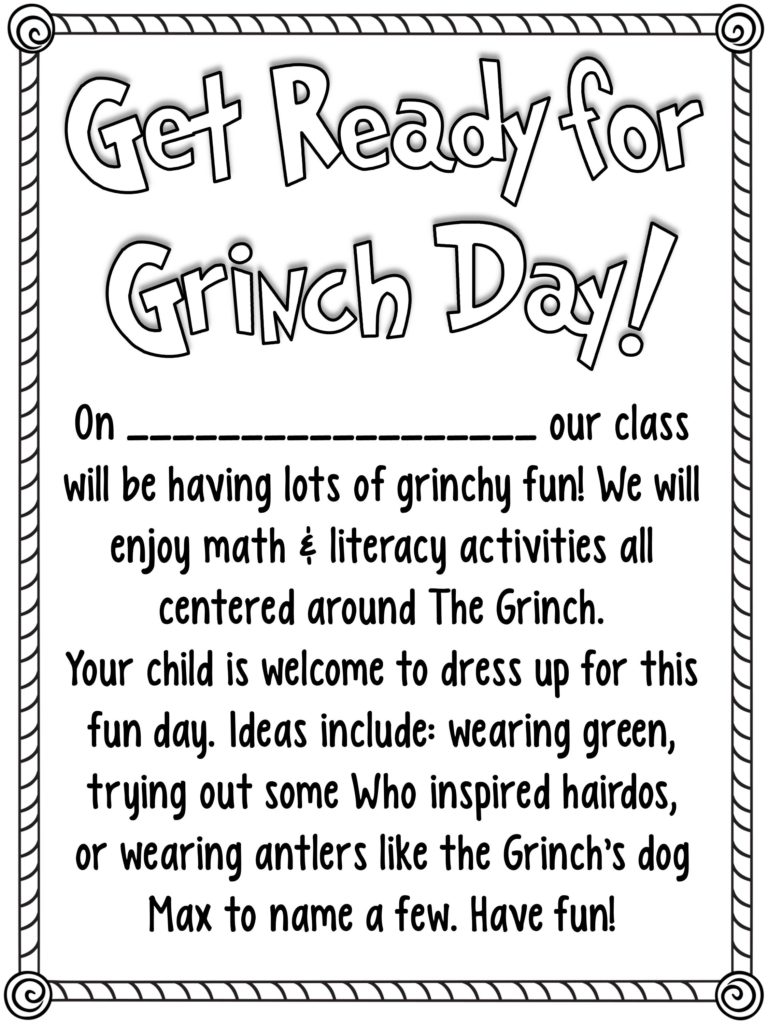 Click on any of the notes above to download your own copies. I hope it helps you get on track for December! I have my fingers crossed that this early planning will keep me from having too many holiday meltdowns!