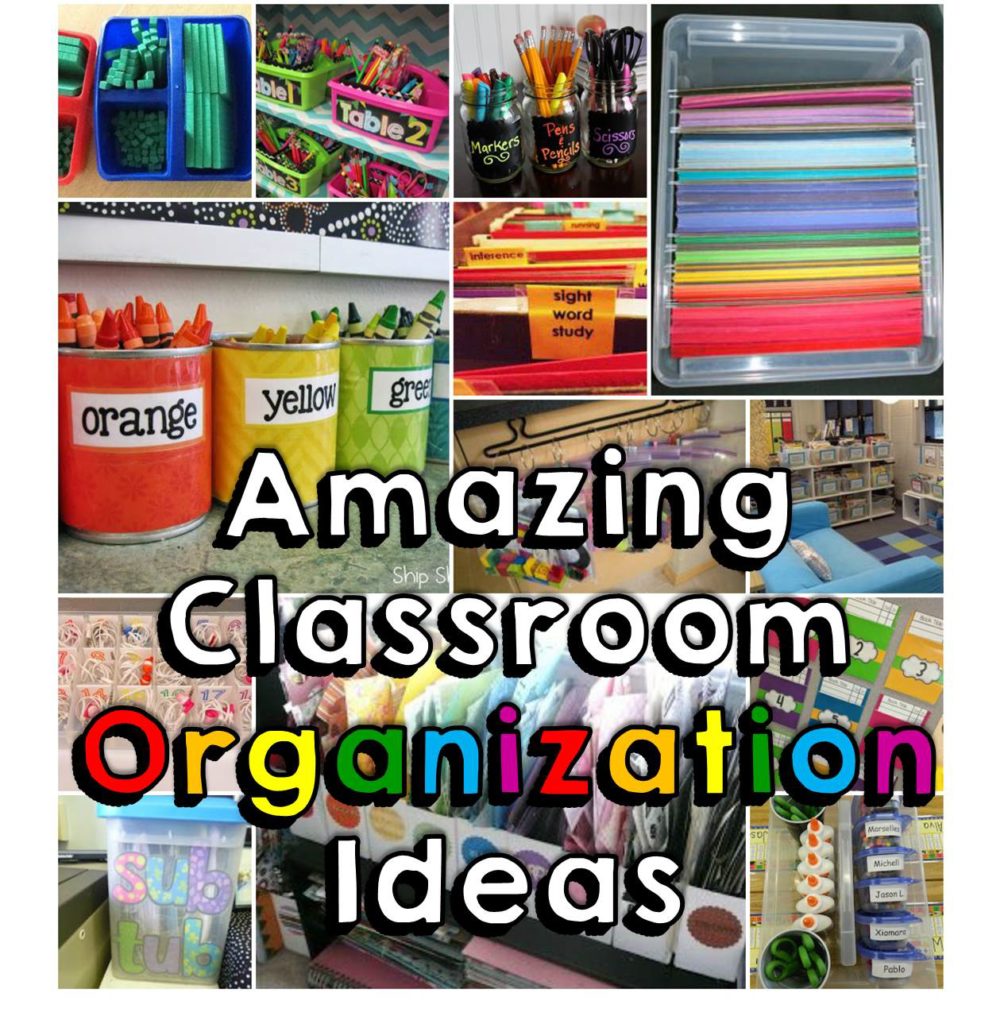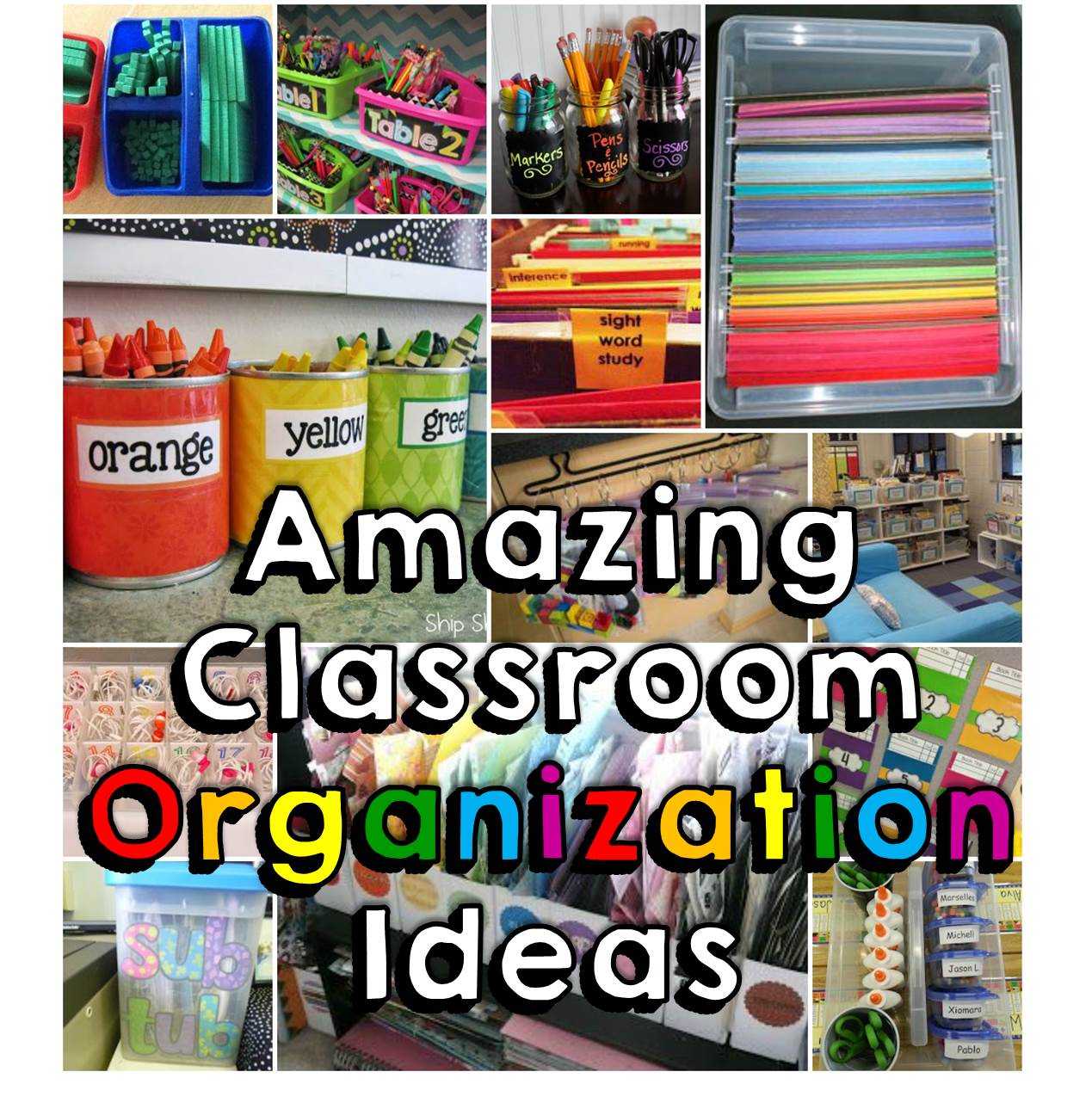 Summer has finally arrived for me! And somehow one week of summer vacation has me itching to plan for next school year or at least for the cute pinterest inspired part of starting a new school year. Not so much the actual work part though! Keep reading for some awesome classroom organization ideas!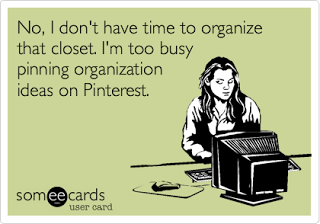 Ready to join me in some vicarious organization enabled by Pinterest?
Here are my favorite classroom organization finds shared by some very creative teachers. Click each picture to head on over to their blogs:
1. Sort construction paper into a filing box.
No more random crumpled edges & you can easily spot any colors you are running low on. So much better than my current system of shoving construction paper into drawers & keeping my fingers crossed that I'll have enough of each color when I need it.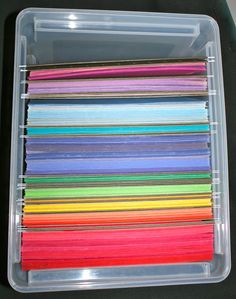 from Diane at teachwithme.com
2. Store math games in plastic bags & hang them on a towel rack.
I'm so doing this for my math workshop menu choices next year! I had a hard time keeping enough supplies out for multiple math games at a time without it looking like a small hurricane has blown through my classroom so this looks like a perfect solution.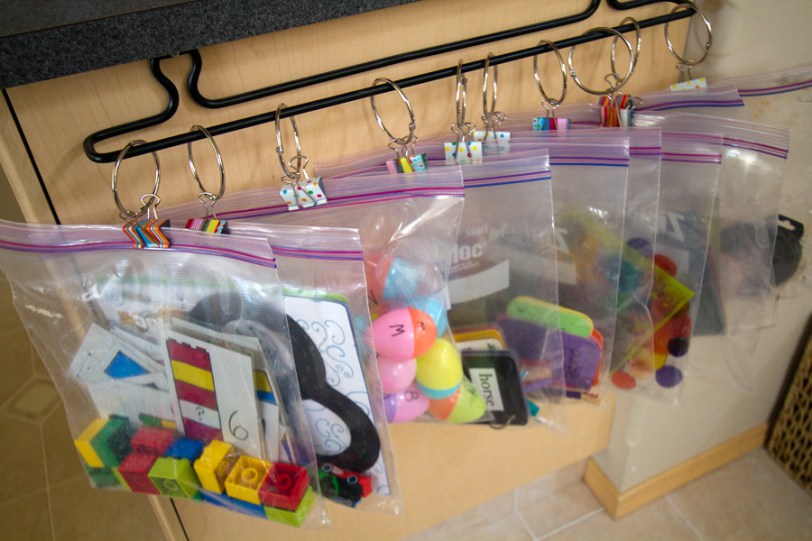 from Arlee at Small Potatoes
3. Store base ten blocks in supply caddies.
I spent this entire school year thinking I didn't own any of these blocks until afterschool on our very last day when I discovered my dusty class set of foam base ten blocks! So frustrating but at least I'll be ready for next year. This idea is brilliant! When the kids clean up they get to sort ones, tens, & hundreds one more time.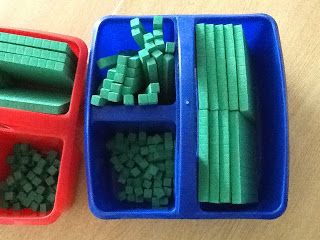 from Sally at Elementary Matters
4. Label, label, label!
I had a really hard time choosing just one adorable & perfectly labeled picture from this gorgeous classroom. Seriously, you must click the photo below and give yourself some time to take it all in! Amazingly cute & functional! As my good friend Liz Lemon would say, "I want to go to there!"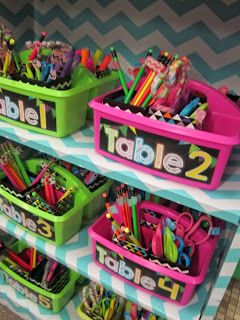 from Mel D. at Seusstastic Classroom Inspirations
5. Then add more labels!
I don't know how I've been living all this time without knowing that self adhesive chalkboard vinyl exists! So many fun possibilities starting with these fun teacher supply jars.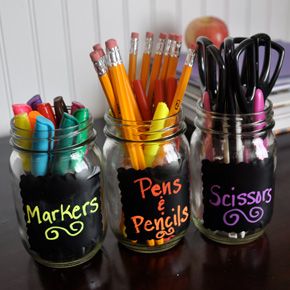 from the x-acto website
6. Color code your curriculum files by subject.
One of my big summer goals this year is to purge my files and hopefully eliminate one of my file cabinets. If I survive the file downsizing this will be my next project.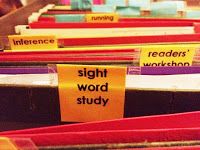 from Angela at Primarily Primary
7. Sort extra crayons by color.
Wouldn't it be great if this eliminated some of the daily, "Where's my (fill in any color here) crayon?" Maybe it was just the group of kiddos I had this year but missing crayons was quite a frequent (& dramatic) event. And I love anything that incorporates another rainbow into my classroom!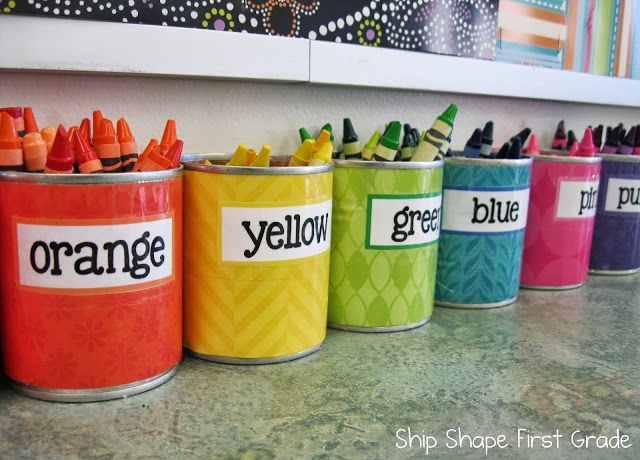 from Bethany at Ship Shape First Grade
8. Use plastic dishpans to store classroom library books.
I am a girl who loves her plastic containers a little too much so I thought I had seen all of the classroom storage options at this point. I am so happy to be wrong! These are amazing! I love that they are clear and wide to store odd sized books. This entire classroom is so beautiful & very organized. Click through to see more!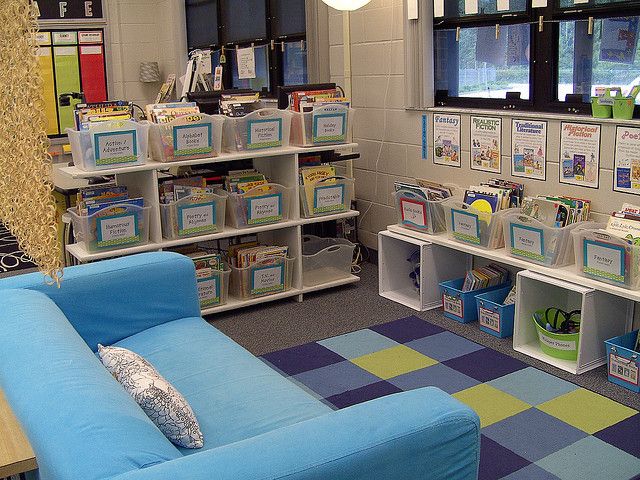 from Eloiseney
9. Store earbuds in a plastic bead box with numbered sections.
This year was my first year to have the kids bring in headphones to use and it was a hot mess! I had kids losing headphones left & right not to mention that some kids brought really big and really expensive ones to school which were hard to store & gave me some serious anxiety about anything happening to them. I'm hoping to encourage next year's kids to just bring simple earbuds and then we are going to give this box storage a whirl.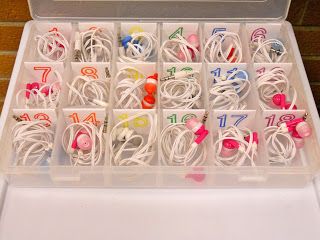 from Brittany at Inspire.Love.Learn.
10. Store extra scrapbook & construction paper by color.
I love using scrapbook paper but I really hate how spendy it is. And I hate it even more when I see kids destroying the scraps or just dumping them once they are finished. This year I had a tub for kids to save the scraps in but having all colors in one tub made it time consuming to dig through when we needed more for a new project. I don't know if I can fit something like this in my room space wise for next year but I'm going to try to make it work as Tim Gunn would say 😉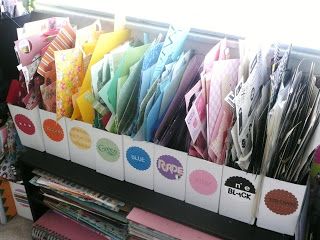 from Rachel at I Love My Three Sons
11. Set up a check out station for your classroom library
I love how you could reuse this from one year to the next using class numbers rather than names. It might be a little ambitious for my first graders to manage at the start of the school year but I think by mid-year they will be up for the challenge. This is another photo that leads to an amazingly inspiring classroom tour so be sure to click through to see the rest of this room!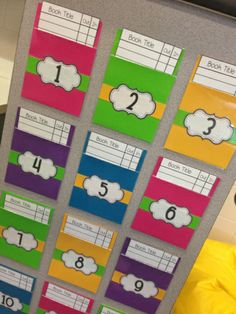 from I Love Labels
12. Label & separate each child's crayons on the group supply caddy.
I always struggle with class supplies and I feel like I've tried everything from individual pencil boxes to store everything for each child to group supply baskets with no names on anything. I like this idea because it meets somewhere in the middle. I'm getting ready for my 10th year of teaching and I'm pretty sure I've used 9 different ways to organize the supplies. Maybe this will be the one to stick!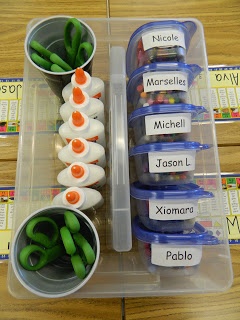 from Karen at Flamingo Fabulous in Second Grade
13. Store emergency sub plans in a well labeled container.
I've always done emergency sub plans in a binder but I like this idea even more- you could put read alouds & any other needed materials right in with the plans. This way it would definitely be easy to spot too!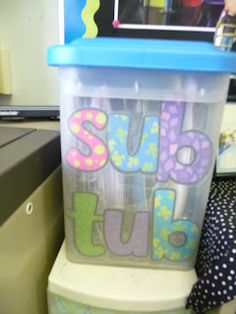 from Melissa at Teach Bake Love
14. Gather copies & materials for the whole week in one spot.
I used some rainbow dividers from Lakeshore for this same type of storage but I could never fit everything I needed into  each day's container. I love how roomy these bins are and that they stack to save on counter space. Especially since I have no free counter space at this point!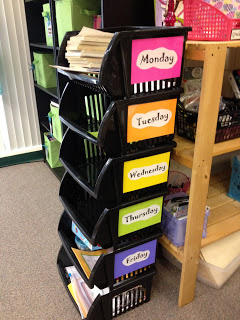 From Alison at Rockin' and Lovin' Learnin'
15. Store ipods in labeled caddies.
Since I'm busy organizing my imaginary classroom this evening I'm going to store my imaginary ipods in these cute containers. Fingers crossed I'll have some real technology to store in the future!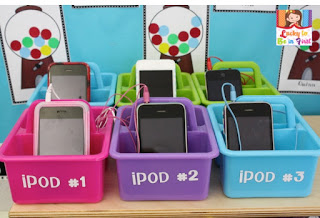 From Molly at Lucky to Be in First!
16. Separate teaching resource books by topic.
I spend way too much time squinting at the teeny tiny titles on the spines of skinny teaching resource books trying to find stuff. This will save me so much time and hopefully eliminate eye strain too!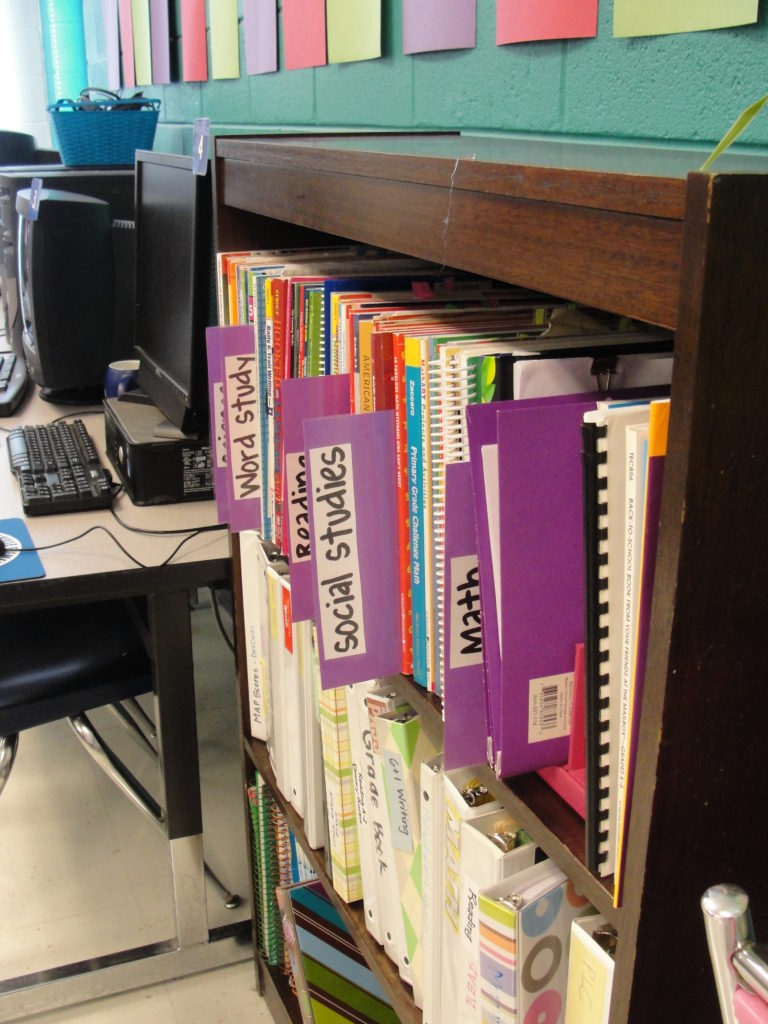 From Clutter-Free Classroom
17. Store puzzles in pencil pouches.
I am in favor of anything that means I can get rid of the severely abused cardboard boxes my rainy day puzzles live in! Such a great idea! I'm putting these pouches on my back to school shopping list.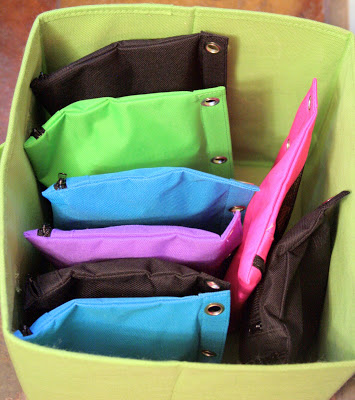 From Kelly at The Navy Stripe
18. Sort prep materials for aides & volunteers in plastic drawers.
Somehow I think this system will work much better than my current system, especially because my current system is one giant pile of papers with post-its barely hanging on!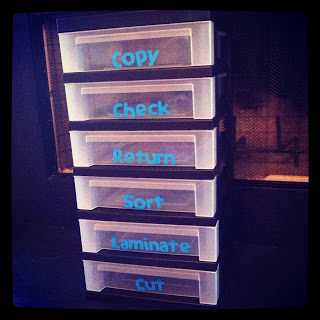 from Anna at Crazy for First Grade
 Doesn't it all just make you want to head to the Container Store immediately?!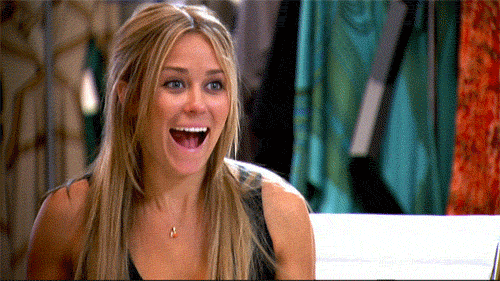 image credits: giphy, KG Fonts,  all other images belong to the linked blogger or website owner, please let me know if you would like your photo/link removed from this list